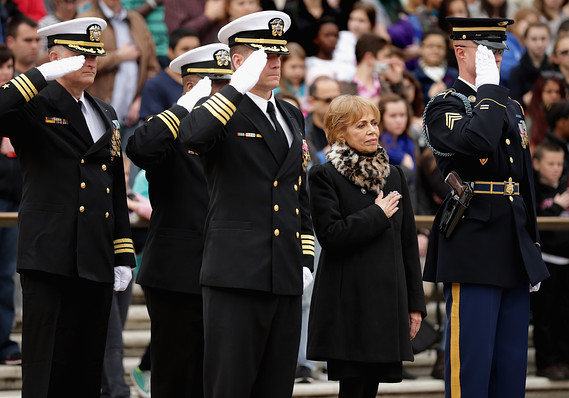 Getty Images
Members of the U.S. Navy SEALs.

The U.S. Navy SEALs announced on Tuesday that it will allow women who pass their rigorous training program to serve in the force.

The decision follows the news of two women passing the U.S. Army's Ranger Course on Monday — the first women to do so on a course that has a 45% graduation rate. This year was the first year the Army opened the course to women, and the current class began in April with 19 women and 381 men.

In January 2013, U.S. military services said they would open combat roles to women by 2016, officially lifting a ban the Pentagon placed in 1994 restricting women from artillery, armor, infantry and other combat roles. Women have been banned from combat since the 1948 Women's Armed Services Integration Act, but the 1994 declaration limited the restriction to positions that engaged in direct combat on the ground. Aviation combat positions have been open to women since 1993.

As the military eliminates the final barriers to female entry, here are six jobs where the glass ceiling has yet to be shattered.

http://www.marketwatch.com/story/6-top-jobs-no-woman-has-eve...