Enterprise user IT conference, Ignite, confirmed Microsoft's solid fundamentals.
Separately, Microsoft and Bank of America Merrill Lynch announced a collaboration on innovative blockchain tech.
I reiterate a Buy rating with a $80 bull case price target.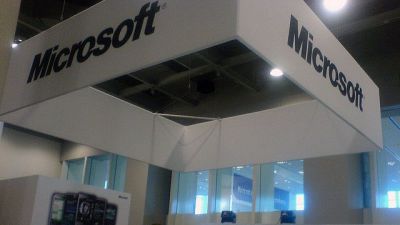 Microsoft (NSDQ:MSFT) recently hosted the enterprise user IT conference, Ignite, for two days. Overall, the event was not a thesis changer, but it did confirm that fundamentals are solid. For about 18 months now the Office365 migration has been mainstream within the Microsoft customer base. Contract migrations (move from perpetual to subscription licensing) is happening first. I also heard of good success with implementation of email on E1 and some E3 contracts.
Sessions at Ignite around migration to Office365, new Office365 features, and other topics were well attended. I expect to continue to hear about the success of Office365. Although I don't expect to see significant uplift to revenue from Office365 migrations, as most customers are being brought over at economics which are in-line with current pricing on traditional Office. The E5 SKU represents a potential driver of pricing uplift.
Also Read: Solid Cloud Strategy Could Lift Microsoft Corporation Stock
Interest in the on-premise Windows Server product was high, but mostly in tactical feature and function enhancements. I don't expect a surge in licensing for Windows Server 2016 as it is usually end of life, not new releases which drive purchasing. I note that of the Azure-related sessions, the best attendance I saw was around sessions on Azure Stack, which is Microsoft's private cloud offering slated for 2017...
More