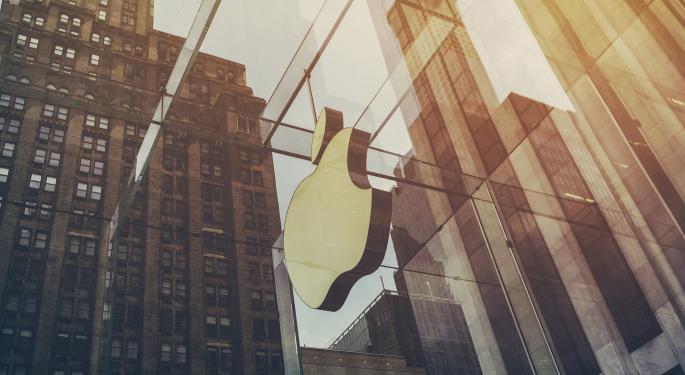 Warren Buffett's Berkshire Hathaway Inc. (NYSE: BRK-B) just made a big bet on Apple Inc. AAPL 3.15%.
According to Berkshire Hathaway's most recent Form 13F, the firm owns 9,811,747 shares of Apple.
News of Buffett's stake in Apple helped boost the company's shares higher by more than 2 percent early Monday morning.
According to CNBC, Berkshire Hathaway's latest bet wasn't a purchase made by Buffett, rather it was one of his two lieutenants.
"I can tell you this was not a purchase Warren Buffett made. It was one of his two lieutenants" -

https://twitter.com/BeckyQuick

, on

https://twitter.com/CNBC

https://twitter.com/search?q=%24AAPL&src=ctag

— Carl Quintanilla (@carlquintanilla)

https://twitter.com/carlquintanilla/status/732176011010449408
The tech giant recently traded at $92.16, up about 1.8 percent in the pre-market session. The stock hit a 52-week low last week, falling under the $90 level for the first time since June 2014.
© 2016 Benzinga.com. Benzinga does not provide investment advice. All rights reserved.