Commodity companies climbed for a ninth day, the longest streak since 2000.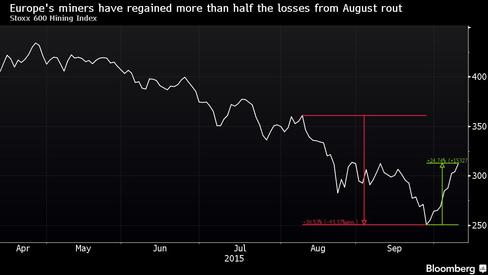 I think that the sell-off was an over-reaction. So it could be a good possibility to buy mining stocks.
Here are mining and commodity companies rated 'buy' by Jefferies: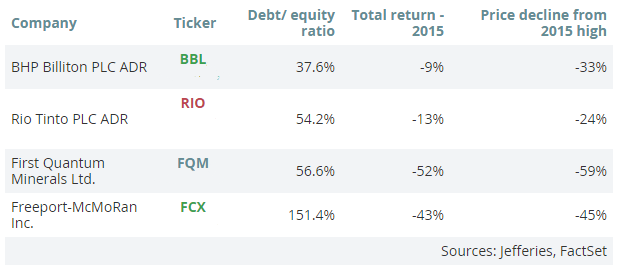 Menwhile according to LaFemina, "We expect Chinese demand for metals to modestly improve in 2016 on the back of some recovery in construction and increased spending on infrastructure (especially rail lines and the power grid), and we expect net supply growth to fall short of expectations as high cost capacity in some key markets — including iron ore and copper — continues to close."
That means "share prices will be tightly range-bound" over then next year.
So why bother considering miners?
Because of the long-term advantages that will be gained by the healthier companies in the sector.