When the better-than expected headline data hit, stocks briefly questioned its reality then plunged. Bond yields initially tumbled (before the number had hit newswires) but once it did, they soared back higher (now up 6-8bps on the day). Crude plunged, bounced, and re-plunged as most commodities are notably lower amid the surge in the US Dollar. Good news, it appears is really bad news as a boxed-in Fed will be forced to raise rates.
Stocks initially rallied as algos took out yesterday's high stops, then tumbled...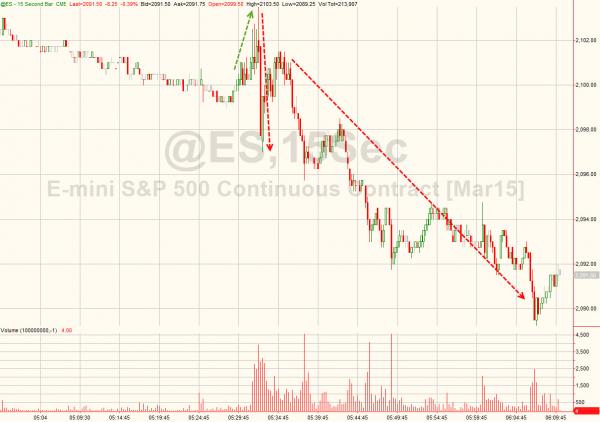 As all the major indices are notably weaker post-payrolls...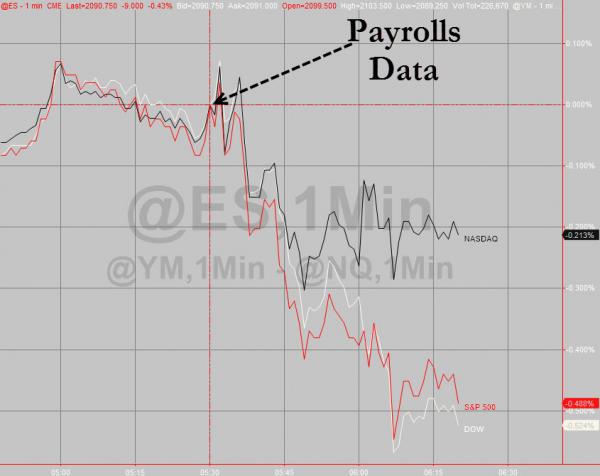 Treasury yields dropped then popped...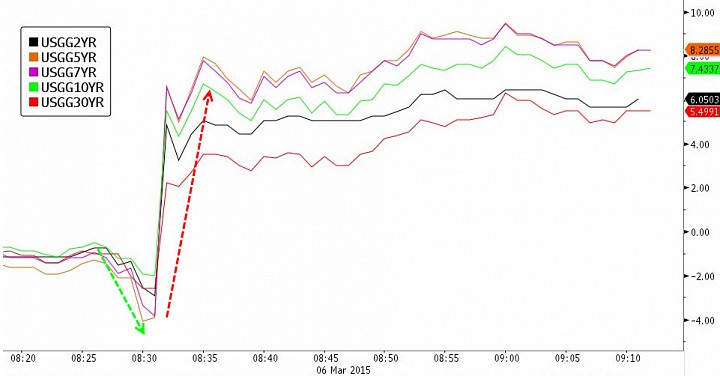 As The Dollar surged...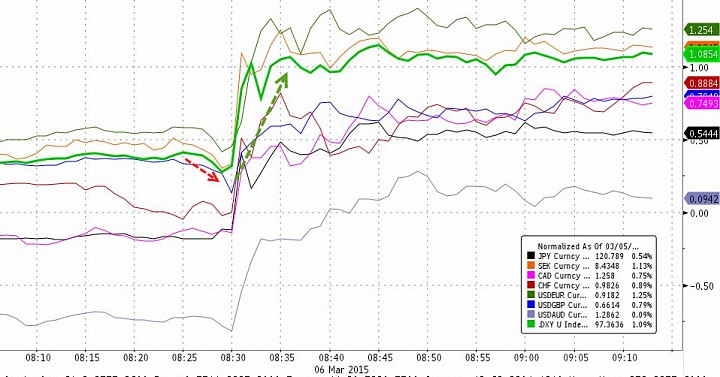 And Crude plunged...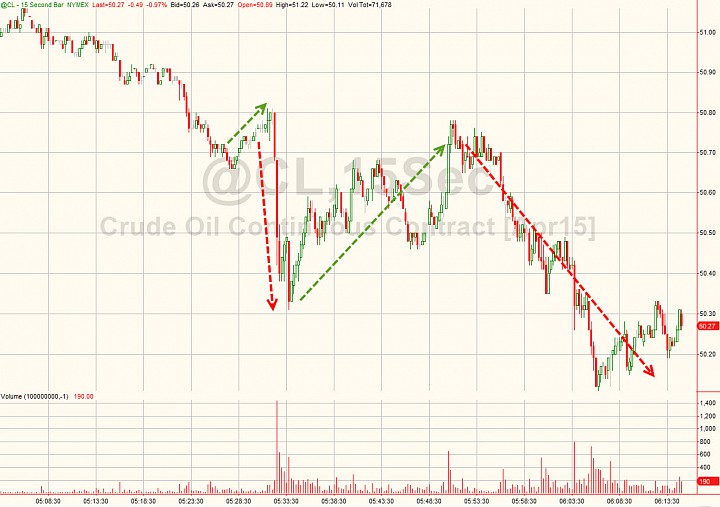 As all commodities are n otably weaker post payrolls...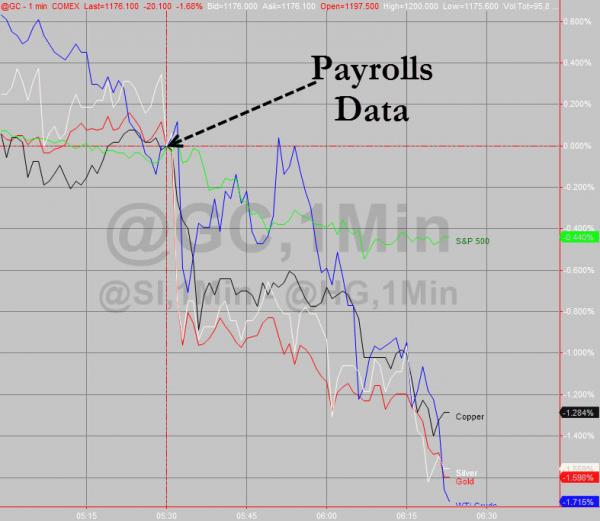 Good news is really bad news!!
Charts: Bloomberg