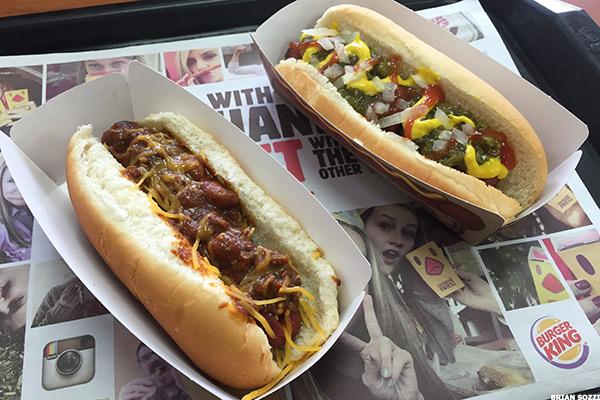 Like Burger King, McDonald's (MCD - Get Report) is looking to take a bite out of the wiener market.
Starting on April 25, the Golden Arches will serve Johnsonville Brats on the menu at 125 locations throughout southeast Wisconsin. McDonald's and Johnsonville Brats first partnered on bringing brats to menus in Wisconsin back in 1998, but they haven't been featured in the region since 2009.
A McDonald's spokeswoman didn't immediately respond to an email seeking comment.
McDonald's decision to test out wieners comes after Burger King, which is part of Restaurant Brands International (QSR - Get Report) , launched grilled hot dogs at all 7,150 of its North America restaurants in late February. It marked the first time in the history of the 62-year old burger giant that it has sold hot dogs on a national...
More