For the last 35 years, The Dow Industrials has found one technical level to be crucially important in knowing "when to bail on stocks." Currently that level is 15,334 - a closing break below spells significant downside... Of course, none of this matter, until it matters!
The 200-week moving-average has been an incredible source of support... and indicator of trouble...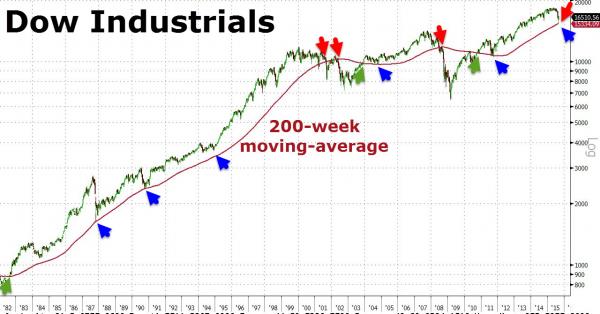 And last week's plunge perfectly stopped at the 200-week average support...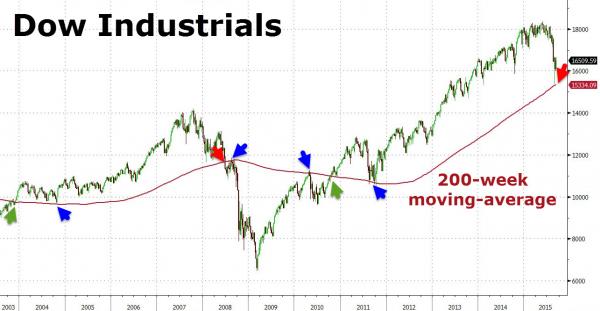 So all eyes on 15.334 if The Fed hikes or not.
h/t NewEdge's Brad Wishak