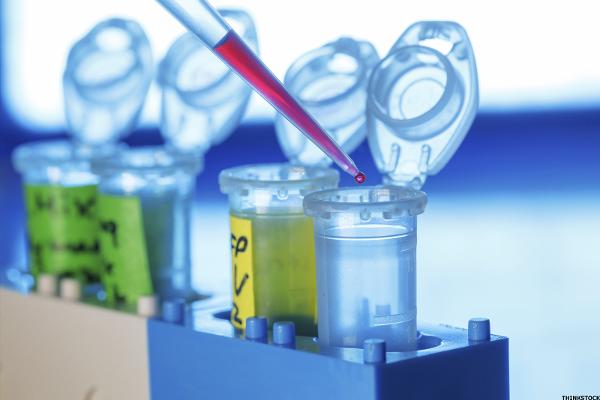 NEW YORK (TheStreet) -- Shares of Arrowhead Pharmaceuticals (ARWR - Get Report) closed higher by 4.04% to $6.18 on heavy trading volume Thursday, after the release of "promising" data yesterday about its lead product candidate ARC-520 for the treatment of the hepatitis B virus (HBV) infection.
HBV is a serious liver infection caused by the hepatitis B virus. Chronic HBV can lead to severe health issues, such as liver cancer or cirrhosis, which is scarring of the liver.
The Pasadena, CA-based biopharmaceutical company presented findings from its clinical and nonclinical studies at the...
More