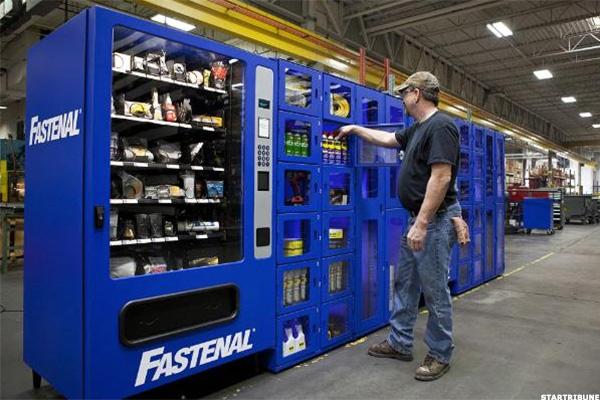 NEW YORK (TheStreet) -- Shares of Fastenal (FAST) are down by 0.50% to $43.57 in early-morning trading on Wednesday, as the company's price target was cut to $47 from $49 at BMO Capital earlier today.
The reduction is a result of the company's fiscal 2016 second quarter results, announced Tuesday, according to the analyst note. Estimates dropped to 45 cents versus 48 cents a year ago, which is a decline of 5% YoY and 6% below Wall Street expectations.
Fast's Vending, on-site and other growth initiatives could help spur sales in 2017, when industrial demand may have picked up, BMO said.
"But presently, the industrial economy...
More