We recently saw Toyota Motors (TM) trading at a key resistance. Basically, if price was unable to break above this resistance around 110, then the mode in 2017 would remain bearish. However, now that price has broken above this key resistance, the bearish mode might be done. But there is still not enough evidence that the market is bullish given the non-trending market since 2014.

Toyota Motors (TM) Daily Chart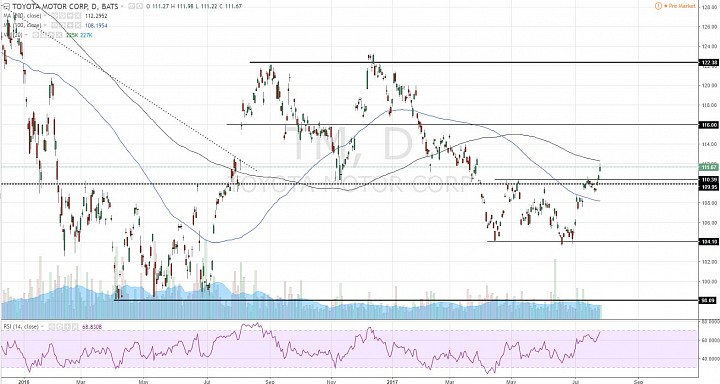 (click to enlarge)
Range Breakout:
- The daily chart shows that price broke above a range between roughly 104 and 110.
- Before the range, the market was bearish.
- The fact that price broke above this range, makes it a price bottom.
- The current target for this breakout is the 115-116 area, which represents the central pivot of a previous range roughly between 110 and 123.