The White House has posted video of President Obama's phone call to United States World Cup soccer stars Tim Howard and Clint Dempsey.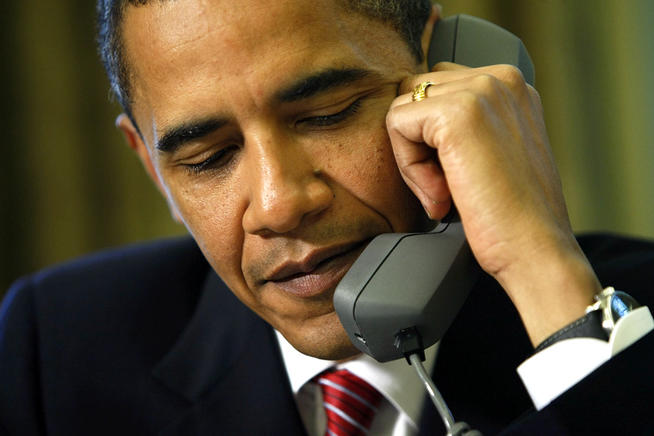 "You guys did us proud," Obama told the players who led the team to the Round of 16 in the World Cup tournament, and boosted the popularity of soccer in the United States.
In a readout of the call, the White House said Obama praised the players "not only for their work on the field, but for carrying themselves in a way that made the country proud."
Howard, the goalie whose performance had fans nominating him for secretary of defense, also received a call from the real Defense Secretary, Chuck Hagel.
Hagel invited Howard to visit the Pentagon.
Source: http://www.usatoday.com/