Invest with Confidence. Are you a financial professional? Stay on top of your portfolio with Benzinga Pro's real-time newsfeed and alerts and never miss a headline again.
Don't miss the chance to try it FREE today.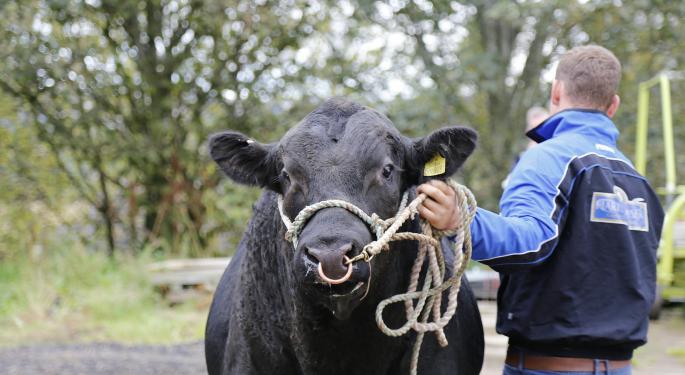 This year is barely more than four months old, but it is not a stretch to say investors are tired of hearing about the negative impact low interest rates are having on financial services stocks and the relevant exchange-traded funds.
The Financial Select Sector SPDR Fund XLF 0.09%, the largest financial services ETF by assets, is down 2.6 percent year-to-date, a dreadful showing relative to the S&P 500, which is higher by 0.95 percent. Financial services are the second-largest sector weight in the S&P 500.
So, it might be surprising to hear about analysts waxing bullish on bank ETFs, but that is exactly what AltaVista Research is doing with the Financial Services Select Sector SPDR Fund XLFS 0.89%. XLFS debuted in October in anticipation of real estate separating from the financial services sector later this year. XLF holds real estate stocks, XLFS does not.
The Fraternal Twins Of Financial ETFs
AltaVista Research has an Overweight rating on XLFS, the only one of the 11 sector SPDR ETFs to earn that rating from the research firm. That rating implies XLFS holdings are sporting attractive valuations and/or boast above-average appreciation potential, according to AltaVista.
Although real estate stocks are not in the picture, XLFS is not a pure-play bank ETF, although bank stocks of different varieties combine for over 71 percent of the ETF's weight. Various insurance providers combine for 20 percent of the XLFS portfolio. Warren Buffett's Berkshire Hathaway Inc. (NYSE: BRK-B) is the ETF's largest holding at 11.5 percent.
Other Holdings
"Financial Services firms have made steady improvements in profitability since the Financial Crisis, and with lower leverage they should be more stable as well. Prospects have dimmed somewhat recently given the outlook for interest rates (including negative rates in Europe and Japan) and long-term EPS growth projections have fallen a bit. Nonetheless Financials enjoy an Overweight recommendation based on quite reasonable valuation multiples," said AltaVista.
AltaVista has a 2016 price-to-earnings estimate of 12.5 on XLFS with a price-to-book estimate of 1.1, implying discounts to XLF.
Disclosure: Todd Shriber owns shares of XLF.
© 2016 Benzinga.com. Benzinga does not provide investment advice. All rights reserved.