On October 27, Twitter announced a planned 9% cut in its workforce.
This plan comes as it tries to refocus on its live strategy. A strategy that is already "off to a great start."
The live strategy could lead Twitter to profitability. Should you buy TWTR stock now?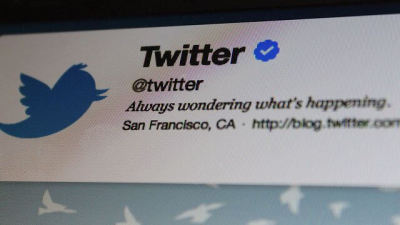 Twitter (NYSE:TWTR) has always been a platform that has been built around live events but it was never really treated as such. For example, in August of 2006, a small earthquake shook San Francisco and word quickly spread through Twitter - "an early 'ah-ha!' moment for users and company-watchers alike." But over the years, the company tried to redefine itself by going on a spree of acquisitions. Twitter acquired more than 50 companies since 2008 and some of these big budget acquisitions never saw the light of day. But it seems the company has realized that its efforts to expand its mission is not delivering the type of growth that investors and management had hoped for. Hence the change, and the big opportunity.
Now Twitter seems to be returning to its roots. Twitters initial popularity emerged from its ability to bring users together in real-time over shared interests. This is why I am optimistic that the new Twitter will prosper either as a standalone or part of a large company that can harness the synergies of merging with Twitter.
Looking back: The Biggest NFL/Twitter lesson
Earlier this year, the National Football League ("NFL") granted a contract to the beleaguered micro-blogging site with ~311% less MAUs than its biggest competitor - Facebook (NSDQ:FB). Well-capitalized companies such as Facebook, Amazon (NSDQ:AMZN) and Verizon (NYSE:VZ) were all competing for the deal, implying that if the NFL was looking for money and scale, they could have gone for Facebook. As a matter of fact, NFL spokesman Alex Riethmiller confirmed Brian's comments to NPR that Twitter's bid was, in fact, not the highest that the league received.
"We did not take the highest bidder on the table," said Brian Rolapp, the NFL's executive vice president of media, of...
More