Retail Sales m/m (May): 0.3%
Forecast: 0.5%
Previous: 0.5% (revised from 0.1%)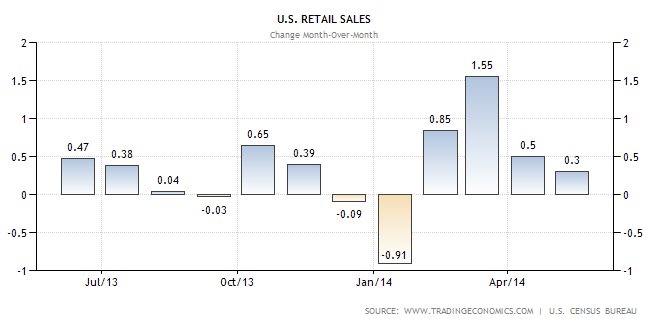 (source:
tradingeconomics.com
)
Core Retail Sales m/m (May): 0.1%
Forecast: 0.4%
Previous: 0.4% (revised from 0.0%)
Retail sales grew less than expected, and the previous reading was revised up. Despite missing forecast, the 0.3% reading is moderate,. Taking out volatile items such as autos, gas, and building materials, the core retail sales grew only 0.1%.
Jobless Claims came in at 317K.
Forecast: 306K
Previous: 313K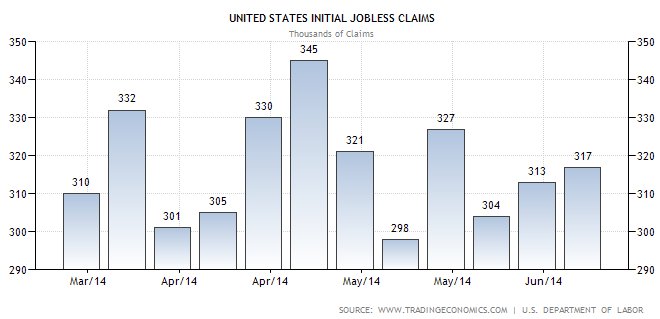 (source: tradingeconomics.com)
The 4-week average climbed to 315,250 from 310,500 in the previous week. The previous week's 4-week average was the lowest since 2007.
Retail sales softened, jobs data was unable to keep a trend of improvement. Today's US data looked USD-negative. 
USD Softens
Traders did trade down the USD in the immediate reaction to today's data. The USD has been strong in the past week. Today's data is unlikely going to be the source to reverse the trend, so watch out for continuation of USD-strength after this initial reaction.