Democrats are the happiest relative to Republicans in over 3 months according to Bloomberg's Consumer Comfort index. In fact, whether because the market is tumbling or The Donald is soaring, Republican 'comfort' is the lowest since Nov 2014 while Democrat 'comfort' remains relatively stable...
Democrats confidence surging relative to Republicans...
But it is driven by the collapse in Republican confidence...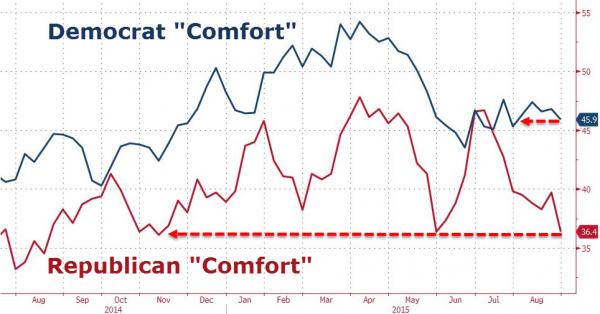 Charts: Bloomberg