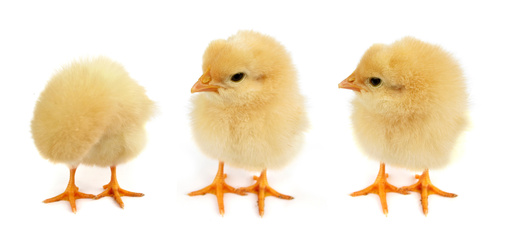 One thing that I cannot stress enough when people ask me about investing is how important it is to read. The Internet is a powerful tool and if you know how to separate the wheat from the chaff, you can find facts and ideas that lead to successful investments. I came across one such fact yesterday in my daily reading of a trillion articles on investing. It came from Barron's "Read This, Spike That" column. The piece was titled "Apple or an MLP Index: Which Is the Better Buy?" Here's the quote:
"Energy may have fallen out of favor lately, but it's important to remember that the U.S. energy production renaissance is a multi-decade theme," writes Hogue. "While oil and gas production may ebb and flow, the demand for pipeline transportation will remain extremely strong."
Hogue notes that the Alerian MLP ETF now yields 7.5%, a roughly 5% spread over the rate on 10-year Treasuries.
"Looking at data back to 1996, a spread this large has equated to a 40% subsequent one-year return on MLPs, as investors are enticed by such compelling payouts," Hogue adds. "In fact, the spread between treasuries and pipeline MLPs has only been this high about 8% of the time over the last 18 years."
If that isn't a compelling statistic, I don't know what is. I have been advocating buying beaten down REITs and MLPs for months now. This statistic certainly reinforces what an incredible opportunity there for investors is in the MLP sector right now. MLPs are cheap, cheap, cheap (get the picture :) ). The problem is, not all MLPs are created equally. There is essentially two main types of MLPs. The first is resource producers, companies that drill for, dig up or cut down oil, gas, coal, timber, etc... Producers make up a little less than half of all MLPs. The slightly bigger sub-sector and in my opinion by far the much more attractive one is Midstream and Downstream MLPs. These are essentially companies that are involved in the processing of and transportation of resources. In particular, I like Downstream MLPs, which in most instances consist of pipelines that throw off consistent cash flow for investors without nearly as much commodity price exposure as producers and even midstream companies. In investing, I always find that the less commodity price exposure an investment has, the better. Yes, if one times an investment in a commodity company right they can make huge money, but when timed wrong bets on commodity companies can be devastating and one should always try to limit the downside in their portfolio.
Are there risks associated with investing in MLPs? Of course. Should the price of oil and natural gas continue to decline, at some point the pain could even be felt at least to some degree by downstream companies if the volume of oil and gas produced in the United States declined significantly.
Furthermore, many people believe that higher interest rates would be bad for the MLP sector. I personally am not sure that is the case. I have seen statistics that prove that a similar yield instrument, REITs, actually tend do outperform during periods when the Federal Reserve is raising rates. For the sake of argument though, let's assume that rising interest rates are bad for MLPs. The question remains, are interest rates going to rise significantly in the near future? I'm not so sure that they are. I heard a fantastic statistic on Bloomberg Surveillance this morning...the Federal Reserve has never raised interest rates following a 20% gain in the U.S. Dollar, which is exactly what has just happened.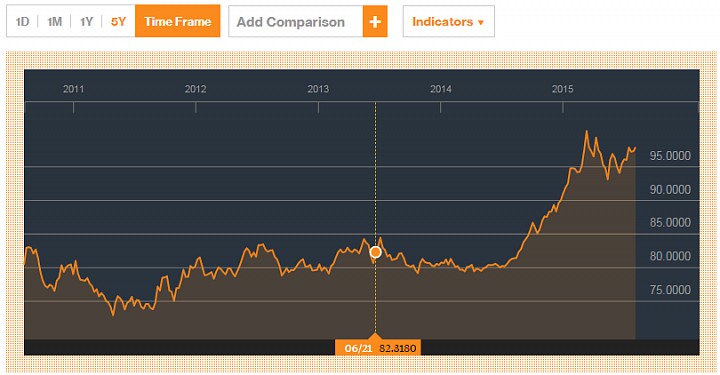 A five-year chart of the U.S. Dolar Index, DXY
One economist interviewed stated that the recent dollar strength was the equivalent of a two point increase in interest rates already. I still think that there's a good chance that the Fed hikes rates by a quarter point at its upcoming September meeting, but it's not a slam dunk that it will and I believe that it is unlikely that it will continue to raise rates at every meeting going forward as it has often done in the past.
So now that we have determined that MLPs are a potentially attractive investment, we need some specific names to invest in. What MLPs do you guys like? Please share your favorites in the comments section below. As I always say, my goal in creating the Special Situation Investing Community was to create a free place on the web where like-minded individuals who love this style of investing like I do can come to discuss it and share ideas. So please, comment, comment, comment. The more dialog we have and ideas we have floating around the better it is for everyone.
Also, if you haven't already, make sure to click on the link at the top of the page to join the Special Situation Investing community. Doing so will enable you to receive notification when new articles are published here and to share your own ideas. Also, make sure to follow me on Twitter @TMFDeej.
Have a great day!