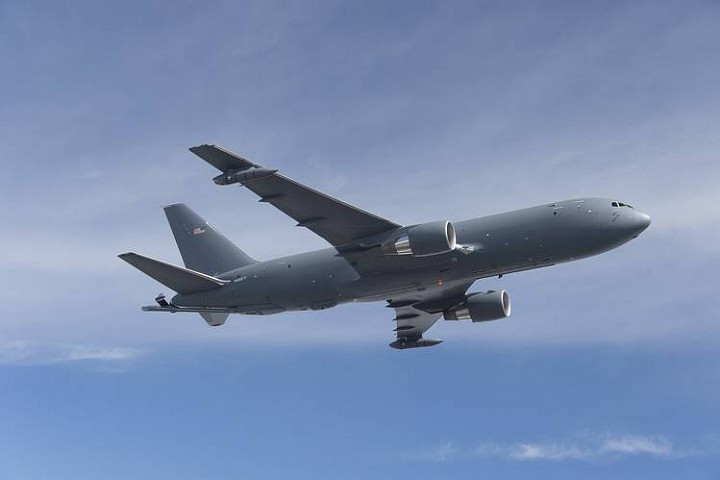 Boeing Co. BA -1.49 % 's troubled new refueling tanker is about to face its biggest test, the results of which could put the nearly $50 billion contract on a steady course—or risk new delays and added costs.
Eight months after it was originally supposed to take to the air, the KC-46 military tanker is scheduled to make its maiden flight as soon as Friday, the Pentagon said. The flight kicks off a series of tests on a single plane over a four-month period.
Chicago-based Boeing already suffered $1.26 billion in overruns associated with the KC-46's development, including an $835 million charge to earnings in July to fix the plane's design and address manufacturing issues in the fueling system.
The compressed flight trials will determine whether the plane, a heavily modified version of Boeing's civilian 767 jetliner, can link up with, and refuel, five different types of U.S. Air Force, Navy, and Marine aircraft. An earlier version without refueling systems started flying in December.
The Air Force is to decide by April whether to purchase the first batch of tankers. Boeing's contract calls for it to deliver 18 by August 2017. A spokeswoman insists it will not begin purchases "until all criteria have been met." The service is "not pleased with the schedule slips," she said, noting Boeing has exhausted all schedule margin.
A Boeing spokesman said the company is "making good progress" on redesigning the plane's fuel system components and is remains on...
More