BoD = Buy on Dip
Inflation fell back below 2.0% for the first time since 2009, to 1.9% for year over year in January.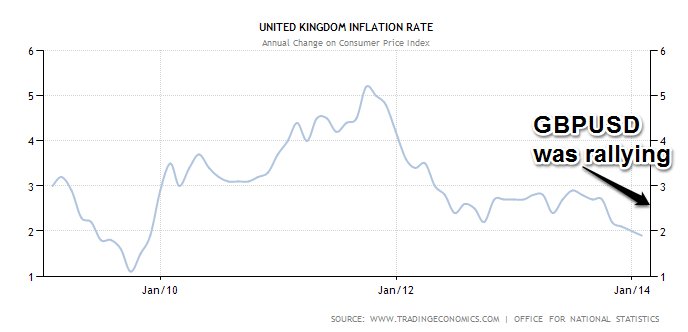 source: tradingeconomics.com
This does weaken the prospect of BoE "tapering", but should not be a big dent to GBP's strength. After all, GBP/USD has been rallying while inflation slid. I am actually hoping for subdued jobs data from the UK tomorrow. If the market's initial reaction is to soften GBP, then I would look to buy on the dip, as noted in yesterday's post on GBP/USD.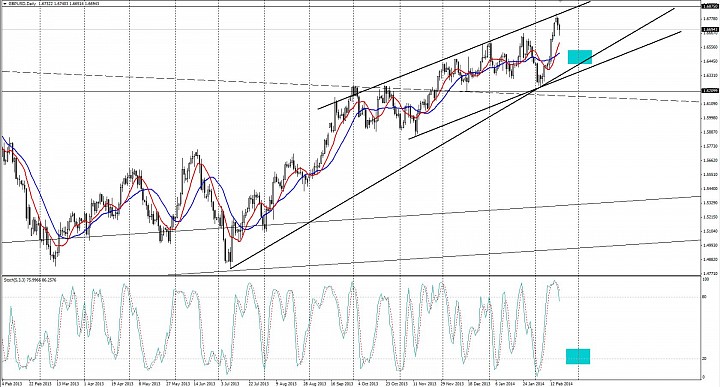 (GBP/USD daily chart: click to enlarge)