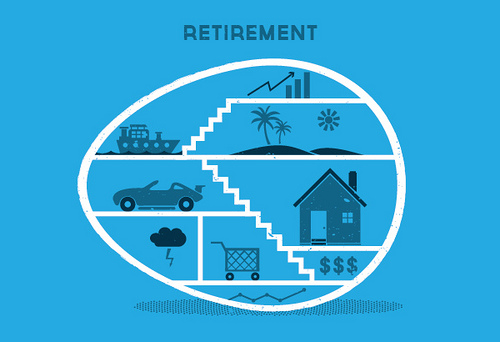 Image Credit: Flickr
Many factors contribute to a successful retirement plan, with crucial circumstances to consider before settling into a potential decade-long retirement. How costly is your lifestyle? What will your options be in the case of a significant economic downturn? What if a loved one becomes ill and needs high-priced, long-term medical care?
According to Time, one of the biggest mistakes people tend to make when planning for retirement is starting too late. Saving early can mean the different between having to save $1,000 and $5,000 per month, depending on when you begin.
It is essential to have a retirement plan that is flexible and, although it conforms to some sort of model, id suitable for individual needs, for example, life expectancy.
One option for retirement safety and security is withdrawing a fixed portfolio amount annually. This amount is adjusted for inflation and is also sometimes referred to as the 4 percent rule. This means a person withdraws 4 percent of their portfolio within the first year of retirement; however, there are concerns with funds running out after a certain amount of years.
It's important to be prepared for a multitude of possibilities. If your spending needs change, withdrawing a fixed percentage from your retirement savings, also called the "endowment approach" may be a better option. This type of withdrawal is also typically flexible based on market performance.
For more information on retirement plans, click here.