The most current disappointing quarterly results sent Blackberry's (BBRY) stock down by 10% the next day, but then it slightly bounced back, so the stock is down by approximately the same amount over the three-month period: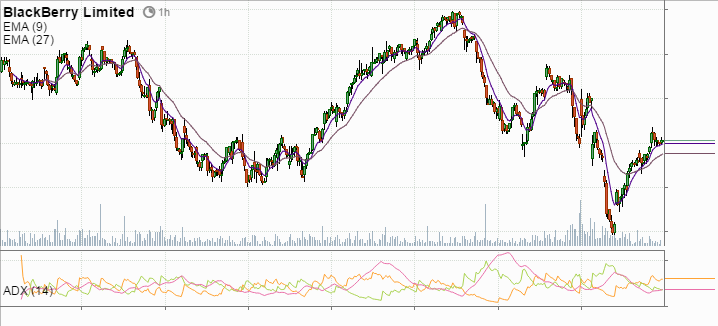 FQ1 non-GAAP revenue of $424M fell 36% from a year ago and broke down as 39% from software and services, 25% for service access fees, and 36% for mobility solutions.
Non-GAAP operating income of $14M, non-GAAP EPS of $0.00. The GAAP loss of $670M or $1.18 per share came from mostly from a $501M long-lived asset impairment charge.
Company had negative free cash flow of $65M for the quarter, and had net cash of $1.3B at quarter's end. Purchase orders with contract manufacturers of $150M at end of quarter are down from $162M three months earlier and $238M a year...
More