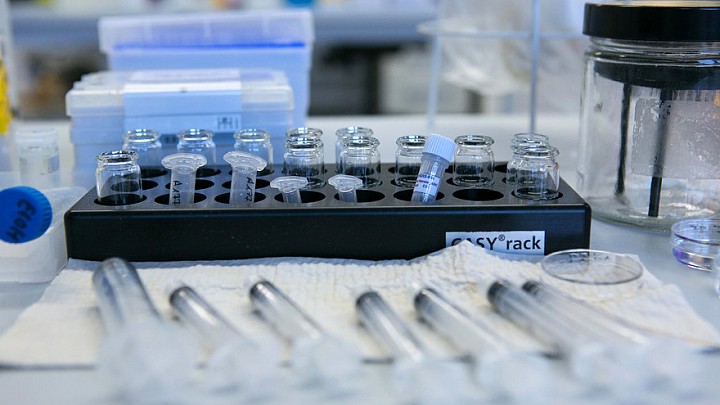 The battle in Congress over the Affordable Care Act continues, with more debate and votes over repealing parts of the law also known as Obamacare.
Of course, it's anyone's guess where things will wind up. Hard-line conservatives want to repeal it (they lost one vote to do that on Tuesday night), moderates want to modify it and Democrats want to preserve it.
But that shouldn't bother investors one whit because the bottom line is that health care is a good investment in general. Several stocks in particular are excellent buys no matter what happens on the Hill.
Consider the following:
•Every health-care company that reported results this earning season through last Friday has beaten expectations, according to the latest FactSet earnings insight, although there have been a few misses since then.
Read: HCA's weak quarter speaks to a long-term trend: People are going to the doctor less
•For 2017, the Health Care Select Sector SPDR ETF XLV, +0.08% is up over 17% year-to-date in 2017 vs. 11% for the S&P 500 index SPX, -0.11% .
•Longer term, that health-care ETF is up over 110% in the last five years vs. about 80% for the S&P in the same period.
These stats show plenty of reason to like health care as a long-term investment regardless of the short-term uncertainty because of Congress. The bottom line is that the sector is mostly recession-proof as patients put their health-care expenses before other discretionary spending, and demographic tailwinds continue to create reliable growth industrywide.
So stop sweating the fight over the Affordable Care Act and consider a long-term investment in these five health-care stocks now:
Regeneron
Regeneron Pharmaceuticals Inc. REGN, -3.17% may give some investors sticker shock based on its $500-plus share price. But we've seen plenty of stocks like Amazon.com Inc. AMZN, -2.21% do just fine despite triple-digit (and even quadruple-digit) prices.
For starters, Regeneron is not a sleepy Big Pharma name that is facing patent expirations and decaying revenue. This company is plotting double-digit sales growth this year, and next fiscal year as well.
Furthermore, this biotechnology company has a robust product pipeline. For instance, its Dupixent treatment for eczema finally won approval at the end of March — and many analysts expect this...
More