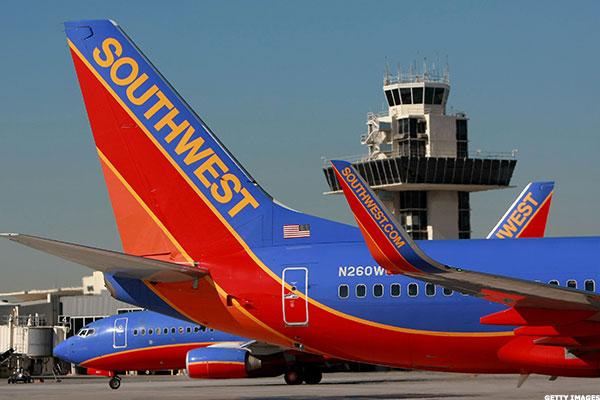 NEW YORK (TheStreet) -- Shares of Southwest Airlines (LUV) were advancing mid Friday afternoon despite an ongoing investigation of an incident involving a nose gear collapse on a Boeing (BA) 737 jet in Washington, DC late last night.
The Federal Aviation Administration and the National Transportation Safety Board have joined Southwest's own technical operations team in inspecting the aircraft.
The incident occurred as the plane was being pushed from the gate, but no one on board was injured in the collapse.
Southwest added that there was "no indication the aircraft...
More