Twitter's DM character limit has been expanded to 10,000.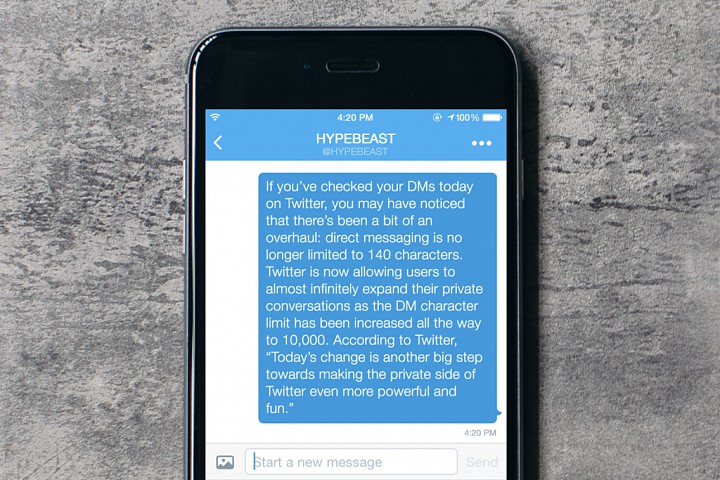 If you've checked your DMs today on Twitter, you may have noticed that there's been a bit of an overhaul: direct messaging is no longer limited to 140 characters. Twitter is now allowing users to almost infinitely expand their private conversations as the DM character limit has been increased all the way to 10,000. According to Twitter, "Today's change is another big step towards making the private side of Twitter even more powerful and fun." The change is just the latest update to direct messaging as Twitter had previously added the likes of linking to other public tweets, streamlined group conversations, improved photo sharing, and the ability to DM anyone on the platform, not just followers.
The change is rolling out today to Twitter's iOS and Android apps, as well as twitter.com, TweetDeck and Twitter for Mac. Tweets themselves will continue to have a 140-character limit, as will DMs sent and received via SMS.
Author: T.S. Fox