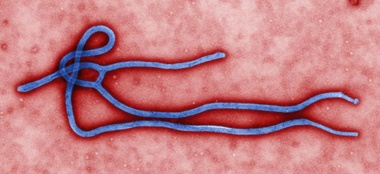 With the Centers for Disease Control confirming the first case of the Ebola virus in the United States, stocks surged for several bio-pharmaceutical companies, including one in the New York metro area.
Following the confirmation by the CDC, reports began to circulate that the patient was a Liberian national visiting the United States. The unidentified patient is currently located in the Texas Health Presbyterian Hospital in Dallas, Texas. The Newark Star Ledger has reported that experts have admitted that the virus' incubation in the U.S. could lead to an outbreak that Debra Spicehandler, an expert on infectious diseases at Northern Westchester Hospital in Mount Kisco, New York, described as "small" should it occur.
The concern over the potential spread of Ebola has been enough to buoy the market shares of companies involved in producing anti-Ebola drugs. BioCryst Pharmaceuticals Inc. (BCRX) was up 5 percent yesterday. Today that number leapt to 12. Massachusetts-based Sarepta Therapeutics (SRPT) spiked 3.5 percent on the NASDAQ yesterday morning, an hour after the opening bell. By the afternoon it saw an increase of 8 percent. And in the greater New York City area, Hemispherx BioPharma (HEB) of New Brunswick, New Jersey, closed at 0.36 – a gain of 15.14 percent.
Hemispherx BioPharma announced several Ebola-centered collaborations, including projects with the National Institutes of Allergy and Infectious Disease (NIAID) of the National Institutes of Health, the Swiss Department of Defense (Spiez Lab), the U.S. Army Research Institute in Infectious Disease (USAMRIID), research being conducted at Howard University in Washington, DC, and an undisclosed facility based in the United States.
While the Ebola threat doesn't seem to be a guaranteed killer within the United States, some are all set to make a different kind of killing out of recent circumstances.