The European Commission has put out its Autumn 2013 forecasts for the EU, Euro-zone, and individual European economies. While I included the full table, let's focus on the Euro-zone countries.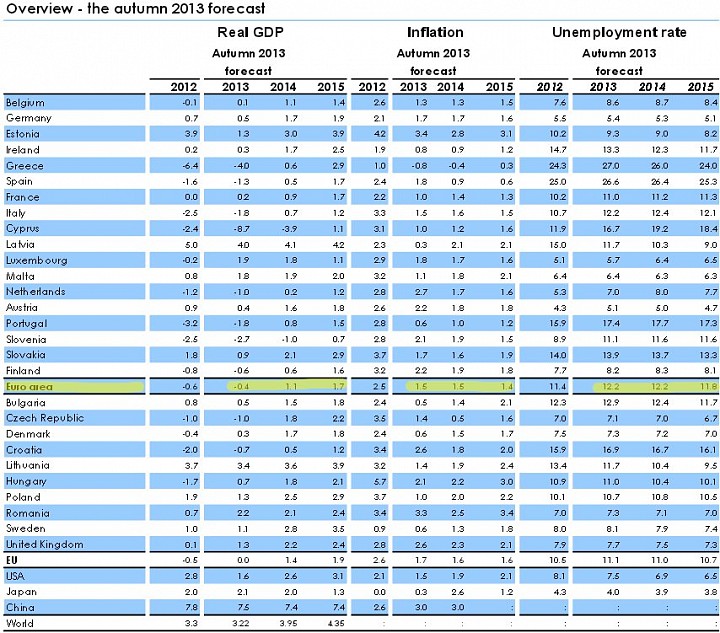 The key is that the forecast for 2014 growth  has been revised down to 1.1%, while 2015 is expected to show a 1.7% increase. Both are lower than the projections during the summer.
Inflation also continues to run at fairly cool levels, at 1.5% in 2014 and 1.4% in 2015, which can create some worries that the economy is facing deflationary pressure.
Unemployment in the Euro-zone is expected to remain at 12.2% in 2014.
If interested, here's the main link to the EC page with fancy charts and various tables for data nerds such as myself.

This data serves as a backdrop for the ECB meeting on Thursday and has pressured the EUR. Will Draghi and gang have some dovish actions and/or words for currency markets? That is the bet at the moment.