This news is delayed. Get access to this information before it is priced into the market with a real-time news feed for only $1.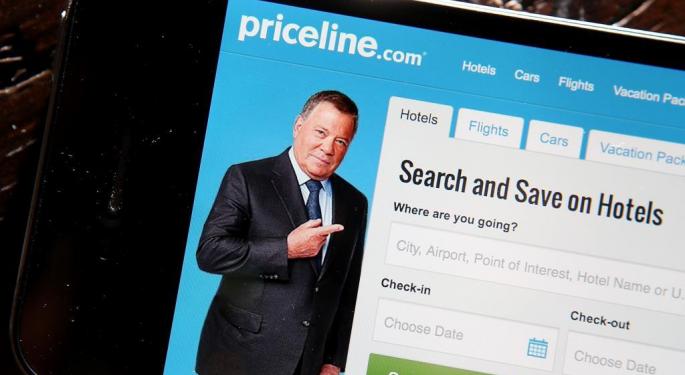 Shares of Priceline Group Inc PCLN 3.77% have dipped around 15 percent since its second-quarter print despite reporting numbers above Street estimates and issuing in-line guidance.
Michael Olson of Piper Jaffray commented in a note on Tuesday that the downward move in the stock actually began before the market sell-off, implying there is an overhang surrounding the name.
Olson is "optimistic" over the company's ability to grow its international bookings by more than 20 percent (FX neutral) over the next few...
More