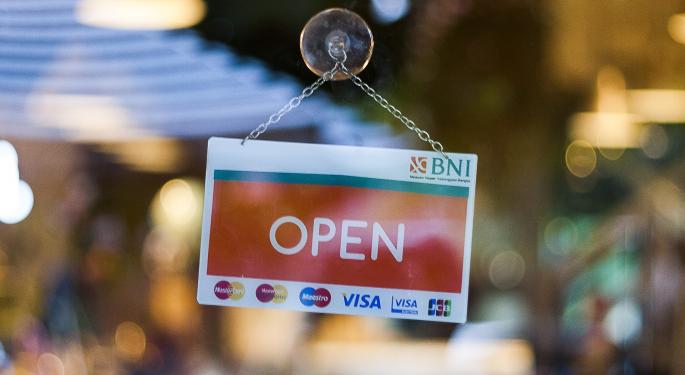 Chain stores, including Costco Wholesale Corporation NASDAQCOST, L Brands Inc LB 0.03% and Zumiez Inc. ZUMZ 0.67%, released their monthly same store sales results last Thursday, while a vast majority remained mum on their monthly scorecard.
A Waning Tradition
A few years ago, most retailers made frequent use of the month's first Thursday to release details on same-store sales and total sales for the preceding month. In some instances, they also used this as a platform to update their expectations for the quarter or the year, or to issue forward guidance.
Although regulations do not mandate release of same-store sales, in the 1970s, many retailers started releasing these numbers. These numbers helped gauge the company, competition, industry, etc.
From over 100 firms reporting these monthly numbers in 2001, it dwindled to 77 in 2004 and 27 in 2011 to only a handful this month. Some retailers that did away with monthly reporting schedule include:
Broadly speaking, the following categories do not release monthly sales results: footwear, deep discount and women's apparel retailers. Among the many different reasons offered by those who gave up on their monthly reporting are:
Their long-term orientation and consequent discouragement of practices that encourage short-term trading.
Time and costs involved in preparing the monthly statistics.
Tactors such as calendar shifts that mask the true picture.
That said, proponents of monthly sales reporting argue that in this era of information explosion, the discontinuation means a step back rather than forward. Some also consider releasing information in doses could temper the volatility around the quarterly reporting period.
A Closer Look
Let's look at how some of the stocks discussed fared a week ahead of earnings.
Among those still reporting same-store sales results on a monthly basis:
Costco shares traded in a range of $149.41 to $153.15 in the week leading up to its earnings announcement, losing roughly 1.5 percent.
L Brands traded in a $72.04–$74.31 range ahead of the earnings, gaining 3 percent in the bargain.
Zumiez shares moved between $16.30 and were off modestly.
In comparison, Wal-Mart traded in the $72.80–$73.95 range, losing 1.4 percent in the five sessions ahead of the earnings. Home Depot was little changed ahead of earnings.
Monthly sales, though providing a preview of what the quarterly numbers are going to be like, do not seem to remove volatility ahead of the earnings release date. There hasn't been any notable difference in the way a stock trades, irrespective of whether they report the monthly statistics or not.
© 2016 Benzinga.com. Benzinga does not provide investment advice. All rights reserved.