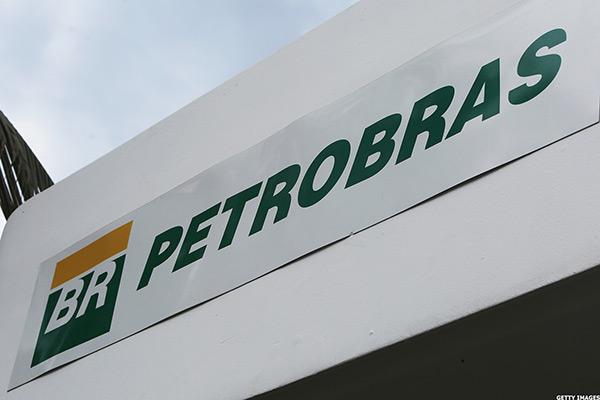 NEW YORK (TheStreet) -- Petrobras (PBR) stock is gaining 4.14% to $7.16 in afternoon trading on Monday after oil prices benefited from supply outages.
WTI crude is rising 3.53% to $47.84 per barrel on the New York Mercantile Exchange, while Brent crude is increasing 2.47% to $49.01 per barrel on the Intercontinental Exchange this afternoon.
Nigerian crude output dropped because of a series of attacks, but Exxon Mobil (XOM) plans to ramp up production in the African country this week to make up for last week's losses, Reuters reports.
Production in Canada has also been limited recently due to wildfires, while output in the U.S. is steadily declining.
Oil demand is...
More