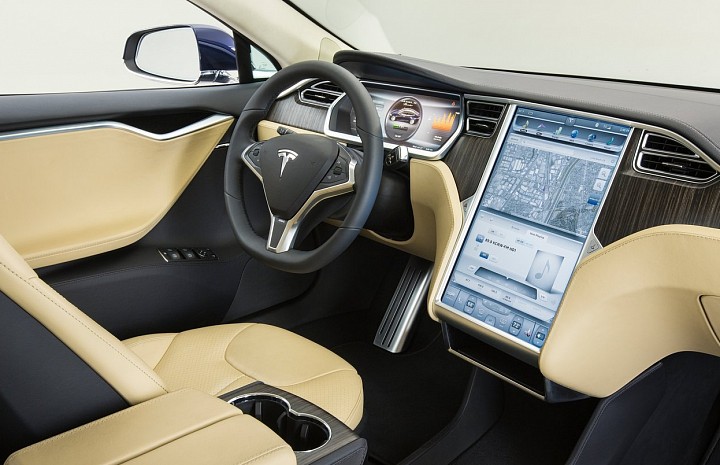 Analysts haven't really readjusted their estimates in response to Tesla's revised guidance of pushing production volumes up in 2H'17. Some of the production constraints we had witnessed are now dropping off, and flowing through into a strong delivery estimate for 1H'17, which should flow through in 2H'17.
Though, it's worth noting that the sell-side is generally pessimistic on production ramp, and the cash burn situation. I wanted to start my analyst round-up by working through commentary from J.P.Morgan analyst Ryan Brinkman, who currently has a $188 price target on the stock.
Here were the key highlights from his research report:
Tesla's 4Q results were mixed relative to our expectations, with automotive revenue coming in stronger ($1,994 mn vs. JPM $1,856 mn) but gross margin much softer (22.6% vs. JPM 26.3%), seemingly driven by temporal factors likely to reverse in 2017 (primarily a delayed Autopilot update rollout, which is currently being remedied). Given that most 4Q financial metrics reported by the company (which include SolarCity for 5 weeks of the quarter) are not fully comparable to our estimates (which include SolarCity for the full quarter) and given that we would hesitate to compare results to consensus at all (as some analysts appear to have not even attempted to model SolarCity, and more than half were excluded from the Bloomberg average), we regard cash flow as the best barometer of performance this quarter.
Ryan Brinkman goes onto clarify his revenue/earnings estimate revision:
We are largely maintaining our underlying operating earnings forecasts. Led by the stronger automotive revenue in 4Q16 and the stronger 1H17 deliveries guidance (47,000 to 50,000 units of Model S and Model X relative to JPM of 42,500 units heading into print), we are raising our automotive revenue forecasts, offset by a softer revenue outlook for SolarCity where management emphasized that the near-term priority will be on improving profitability and cash flow. We do not flow through the softer 4Q gross margin to future quarters, believing it to have been driven primarily by non-structural factors.
It's great that he provided added clarity on the gross margin situation. Though, he doesn't revise his estimate much higher on Model S/X deliveries for 2H'17. Thus, suggesting upside to cons. models, because it's likely that the Fremont facility production ramp up can handle the volume of orders for Model S/X assuming a run-rate to 100k vehicles for the category, and on top of that a limited production run of >20k Model 3 vehicles in 2017, which will then ramp to a respectable figure over the course of 2018.
Analysts are modelling conservative figures for good reason though. It's hard to articulate the exponential revenue growth without looking kind of delusional. Albeit, I'm going to remain delusional for a while longer, as I diverge from cons. models in my financial analysis.