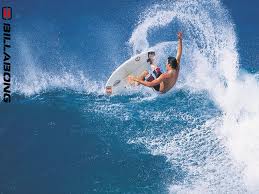 (Image source: billabong)
Billabong International Limited(ASX:BBG), the surf wear company based in Australia
reported massive losses for its fiscal year end. The losses surpassed the company's total market cap. Net losses amounted to 859.5 million Australian dollars ($772 million), which is more than three times its market cap (240 million Australian dollars). As a result of accounting charges, its trademark name was written down to zero. Sales for the fiscal year were down 13.5%. The stock closed in Sydney trading at 53 cents a share, which is in the penny range.
Several private equity firms such as Centerbridge Partners, Oaktree Capital, Altamont Capital Partners, and GSO Capital Partners are lining up to provide financing for the company. Whenever private equity lurks around with a line of credit, takeout is imminent.