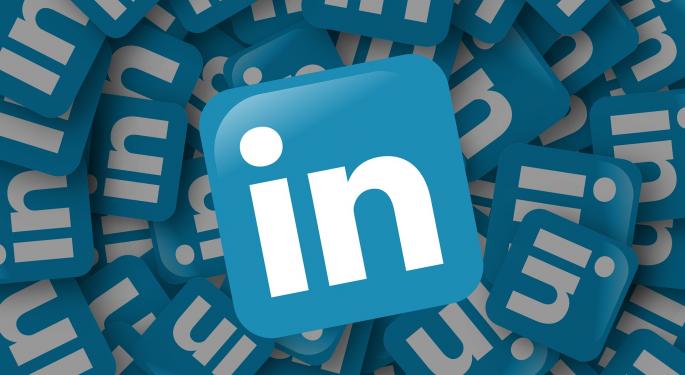 Patrick Walravens of JMP maintained a Market Perform rating on salesforce.com, inc. CRM 1.22% with an unchanged $92 price target ahead of the company's Q2 earnings print on August 31.
Walravens is expecting Salesforce's year-over-year billings estimate to now be $1.903 billion, an increase from the $1.887 billion he previously expected.
Walravens did state that while Salesforce's willingness to bid $27 billion to acquire LinkedIn "makes us nervous," he remains positive on the stock for several reasons: 1) checks suggest the company continues to experience "strong business momentum," 2) the company remains the "leading" CRM vendor, 3) a "reasonable" valuation at 24x CY17 EV/free cash flow.
On the negative front, Walravens said Microsoft's acquisition of LinkedIn "may have caused some ripple effects" within the Salesforce and LinkedIn development teams. The source added the product teams are "shell shocked they are getting sold to Microsoft…everything they were doing was about getting closer to salesforce.com and having a tighter integration."
Also, the analyst's due diligence suggests a Fortune 50 company is looking to replace its CRM system but Microsoft is the lead company to replace its vendor and prior losses to Microsoft's sales efforts prove to be "quite disappointing."
Date
Firm
Action
From
To
Aug 2016
OTR Global
Downgrades
Positive
Mixed
Jul 2016
Morgan Stanley
Maintains
Overweight
Jul 2016
Citigroup
Maintains
Buy
© 2016 Benzinga.com. Benzinga does not provide investment advice. All rights reserved.