For the 4th month in a row, CPI missed expectations (unchanged MoM vs expectations of a modest 0.1% rise). Across the board consumer price rises disappointed economists' guesses with Core CPI tumbling to just 1.7% YoY - the lowest since Jan 2015...
Energy prices fell 1.6% MoM and were the biggest drag on CPI; Apparel and Transportation (airfares) also fell MoM.
The last time CPI followed this trajectory, Bernanke unleased QE-infinity...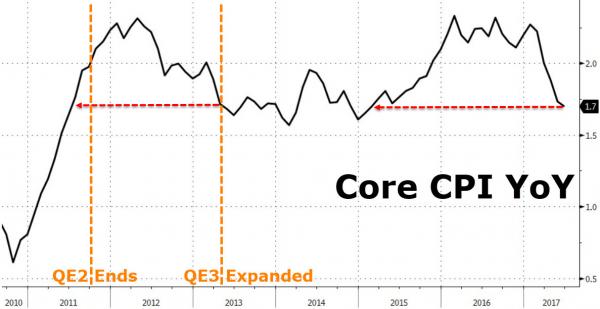 But this time The Fed is hiking rates?
Just remember, this is all 'transitory' and due to unlimited phone plan!!??