The Bank of Canada held the benchmark interest rate at 0.75% after cutting in January from 1.00%. There was nothing out of the ordinary from the BoC statement. It cited low inflation due to the drop in oil prices, but acknowledged that the core inflation rate is on pace the target of 2%. It also noted the recovery in the US economy as a source of momentum for the global economy. 

The USD/CAD held above a triangle support last week, which was in the 1.2360-1.24 area. This week, price was drifting higher, but was unable to clear the near-term 1.2550 resistance. Today, after the BoC statement, it retreated again, poised to test the 1.2360-1.24 support again.

USD/CAD 4H Chart 3/4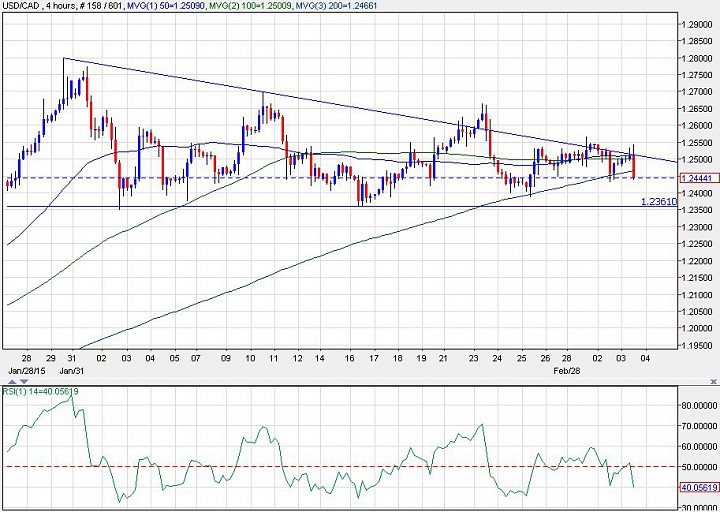 (click to enlarge)

If price falls below 1.2360, it might open up a bearish attempt towards the 1.21, 1.20 area. But before Friday's US NFP report, it is unlikely going to fall to these levels. In fact if there is a break below 1.2360, we should expect some consolidation and a possible pullback towards the 1.2450 area. 

If price eventually climbs back above 1.2550 after Friday's US jobs report, we should be looking at a bullish continuation with the 1.28 handle in sight.