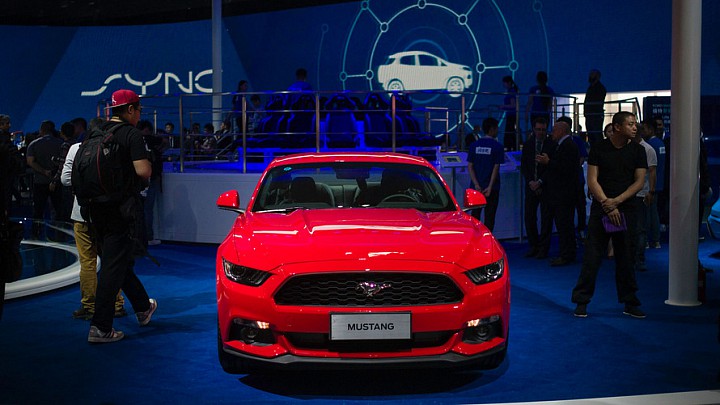 Yield-hungry investors have snapped up dividend stocks this year, as some central banks around the world have set negative short-term interest rates and 10-year U.S. Treasury notes yield less than 1.5%.
In May, Ben Reynolds of Sure Dividend identified 18 U.S. companies that had raised their dividend payouts for at least 50 years. He now has a new list of 32 S&P 500 SPX, +0.09% companies that have been in business for at least 100 years and have dividend yields of 3% or more. Here's his detailed report on the list and the companies.
The 2016 performance of the 10 sectors of the S&P 500 Index through July 11 shows the effect of investors' flight to higher-yielding companies:
S&P 500 sector
Total return - 2016
Total return - 2015
Telecommunications
25.4%
3.4%
Utilties
23.4%
-4.8%
Energy
15.5%
-21.1%
Consumer Staples
11.7%
6.6%
Materials
9.4%
-8.4%
Industrials
9.3%
-2.5%
Consumer Discretionary
4.5%
10.1%
Health Care
2.9%
6.9%
Information Technology
2.2%
5.9%
Financials
-2.2%
-1.5%
S&P 500
5.8%
1.4%
Source: FactSet
The telecommunications sector is dominated by AT&T Inc. T, +0.23% which has a dividend yield of 4.52%, and Verizon Communications Inc. VZ, +0.19% with a yield of 4.04%. Among the 28 stocks in the S&P 500 utilities sector, 19 have dividend yields of at least 3%.
There are no shortage of warnings that the hottest U.S. stock sectors, riding high as investors chase dividends, have risen to bubble levels.
But if you are seeking income and invest in growing companies that can raise their dividends, you might still fare well over the long run even if at some point hindsight tells you that you overpaid for the stocks.
We thought it would be useful to present Reynolds' list of companies with long histories and relatively high dividend yields, with some additional data that might help investors gauge the likelihood that the companies will be increasing their payouts.
One way to measure a company's ability to raise dividends is to review free cash flow yield. Free cash flow is the remaining cash flow after planned capital expenditures. This money can be used to fund expansion, make acquisitions, buy back shares, increase dividends or for any other corporate purpose. The free cash flow yield can be calculated by dividing the past 12 months' free cash flow per share by the current share price. If the free cash flow yield is higher than the current dividend yield, the company appears to have "headroom" to raise the dividend.
Here are the 32 S&P 500 companies with dividend yields of at least 3% and operating histories of at least 100 years, as listed by Reynolds:
| | | | | |
| --- | --- | --- | --- | --- |
| Company | Ticker | Industry | Dividend yield | Free cash flow yield - past 12... |
More