Today's euphoric unemployment print of 5.0% was based on a total employment number of 149.120 million, with 7.908 million workers unemployment (and another 94.5 million out of the labor force).
The number was so good, the market is now confident the Fed will hike rates in December.
So how does US employment growth look like in context and is this really the catalyst for the Fed to hike rates signalling a jump of confidence in the economy?
We will let readers decide if the 1.3% increase in total employment, less than half what it was last October,  is the answer.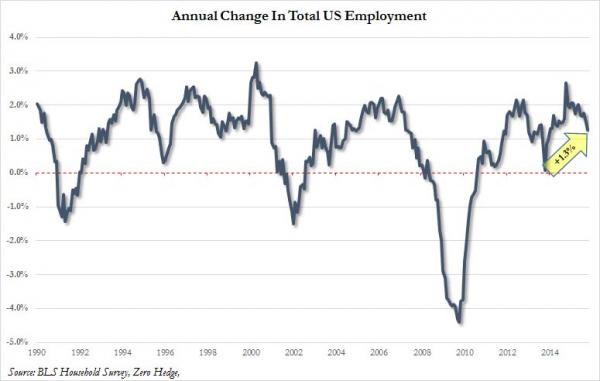 Source: BLS, h/t
https://twitter.com/Gloeschi/status/662698873597612032/photo/1