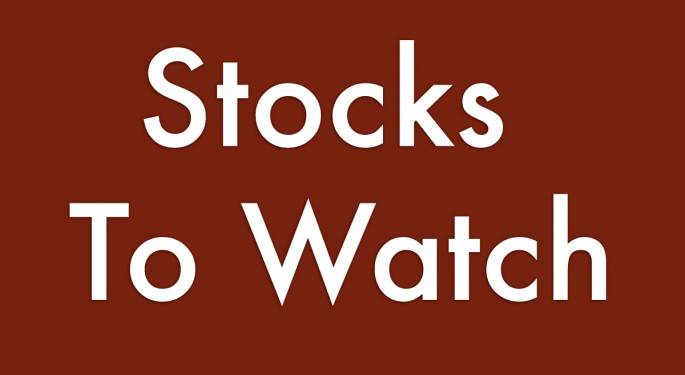 Some of the stocks that may grab investor focus today are:
Shares of Juno Therapeutics Inc JUNO tumbled over 31 percent on Friday after the company announced JCAR015's Phase 2 trial was put on hold after two patients died last week. Juno Therapeutics shares shares fell 31.87 percent to close at $27.81 on Friday.
Find out what's going on in today's market and bring any questions you have to Benzinga's PreMarket Prep.
Hewlett Packard Enterprise Co HPE is said to be considering selling some of its software assets, according to sources as reported by Bloomberg on Friday. Some of the assets under consideration for a sale are Autonomy, Mercury Interactive and Vertica Systems, the sources said. Hewlett Packard Enterprise shares gained 3.03 percent to close at $19.04 on Friday.
Shares of Polycom Inc PLCM shares rose over 12 percent on Friday after the company revealed Friday that private equity firm, Siris Capital Group, LLC and its affiliates, have submitted a unilaterally binding offer to buy all outstanding shares for $12.50 per share in cash. The current offer represented a premium of 13.6 percent to the existing value of Mitel Networks Corporation's MITL offer, based on Mitel's closing share price as of July 7. Polycom shares climbed 12.70 percent to close at $12.25 on Friday.
© 2016 Benzinga.com. Benzinga does not provide investment advice. All rights reserved.