State Bank of India, the country's largest lender by assets, will focus on expanding its cash-management business to help shelter the company from the slowest loan growth in the nation since 2001.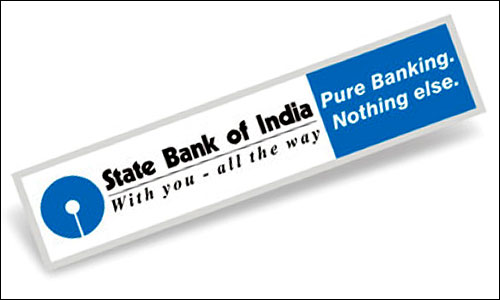 Expanding the business, which handles cash and payments for corporate clients, will strengthen the lender's income streams, Pradeep Kumar, a managing director who heads State Bank of India (SBIN)'s corporate banking, said in a Sept. 30 interview. Cash management will help increase the visibility of borrowers' cash flows, improving oversight of the bank's asset quality, he said.
Bolstering its cash-management division may help SBI improve profitability and lower the highest bad-loan ratio among the country's five largest lenders by assets. India is poised to rank among the world's top 10 trading centers for goods and services by 2020, increasing the scope for payment services, according to Boston Consulting Group Inc.
"At many places, we are the major lender but the cash-management process is done by a private-sector lender," Kumar said. "We are focusing there."
SBI's $400 billion of assets, which is more than India's next four largest banks combined, will support the company's ambitions to grow in a business dominated by HDFC Bank Ltd., said Vishal Narnolia, a Mumbai-based banking analyst at SMC Global Securities Ltd.
SBI shares rose 0.5 percent, the most in a week, to 2,378.95 rupees at 9:36 a.m. in Mumbai. The stock climbed 35 percent this year. HDFC Bank fell 0.1 percent to 861.50 rupees today, while the S&P BSE India Bankex Index, a gauge of 12 lenders, gained 0.2 percent.
Cash Volumes
In cash management, a bank collects and disburses cash, and manages surplus funds to support a corporate customer's day-to-day operations. Fees on processing transactions and interest income on holding client's cash could help Mumbai-based SBI improve revenues, Narnolia said.
Gross cash management volumes at HDFC Bank (HDFCB) amounted to 34 trillion rupees ($554 billion) in the year ended March 31, a presentation on the company's website shows. SBI doesn't disclose its volumes in its investor presentations, while Kumar declined to comment.
The 208-year-old lender's challenge will be to come up with new cash-management products to compete with the dominant private sector and overseas lenders, Narnolia said.
Growing Business
India's state-run banks were losing market share in managing companies' commercial payments to more "inventive" private-sector banks, Boston Consulting said in a September 2013 report. In coming years, government banks are expected to show a compound annual growth rate of 15 percent in payment-related revenues compared with 25 percent for private-sector institutions, the group said.
In Asia, transaction businesses, which encompass cash management, corporate payments and remittances, and trade finance, are expanding as companies become more global. Their trade in the region and with the world is forecast to increase to 37 percent of an estimated $37 trillion of global commerce by 2020 from 30 percent in 2010, according to Boston Consulting data.
Asia-Pacific wholesale transaction-banking revenues are expected to triple to $139 billion by 2022 from $46 billion in 2012, the data show.
Boosting cash management would help SBI bolster earnings in a country where local lenders' return on equity fell to 9.6 percent as of March 31, the lowest since at least 2002, according to Reserve Bank of India data in a June 26 report. Slowing growth in income from loans and rising soured debt are weighing on profitability, the RBI said.