AUD/JPY has been consolidating below the 96.50 level. Before that, there was a rally from 88.23 to 96.50. Since early April, price traded sideways dipping to 93.04 in May. The 95.00 handle seems to be the central pivot. Even though for 3 months price essentially traded sideways, it retained a bullish bias.
Price spent most of the time above 95.00, and the whole time above the 200-day SMA. The RSI never tagged 30. And now, price is breaking above 96.50.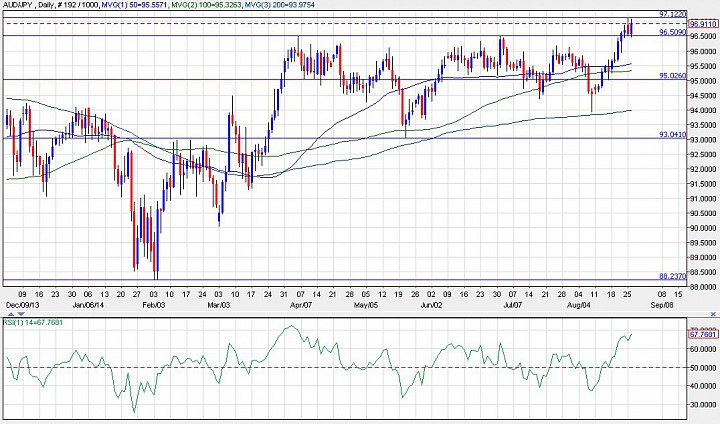 AUD/JPY Daily Chart 8/26
What kind of bullish projection can we expect? I would say the 100-handle is a viable target. You can also use the width of the range which is about 350 pips, and add it to the resistance, which would project the breakout toward 101. But first let's keep it to 100,  and also respect the 97.43 resistance pivot in the near-term.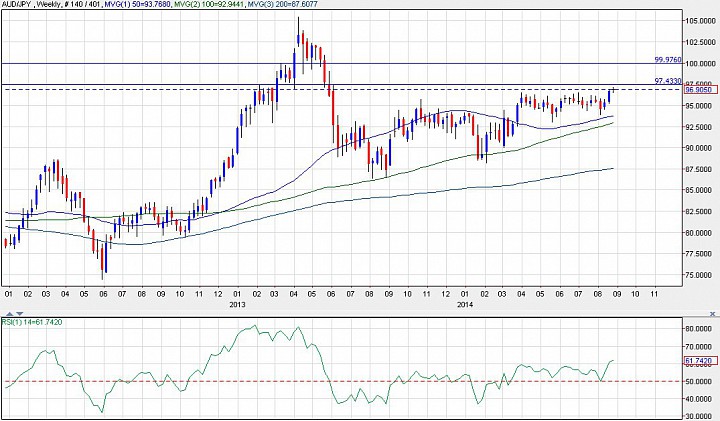 AUD/JPY Weekly Chart