 TransCanada plans to reopen the Keystone pipeline on Saturday, a week after a spill was discovered in an underground section of the pipeline in South Dakota.
After days of searching for the source of the spill, TransCanada announced on Friday it had identified a "small leak" on the pipeline near the Freeman pump station in Hutchinson County.
TransCanada said regulators have given the company conditional approval to resume delivering oil on the pipeline on Saturday following completion of repairs. However, the conditional restart calls for the pipeline to operate a "reduced pressure" to make sure it's functioning correctly.
The leak was discovered last Saturday and forced a key section of the controversial pipeline to be shut down. TransCanada (TRP) initially told regulators the spill totaled about 187 gallons of oil, but later raised that estimate to 16,800 gallons.
TransCanada said the spill has been "controlled" because that section of the pipeline was shut down immediately after the leak was reported and valves and pump stations were shut down remotely. The company said visual inspections confirmed the valves were closed.
One of the biggest concerns in an oil leak is that it could contaminate not just land but local ground water. That is an elevated concern for pipelines that run underground as Keystone does in South Dakota.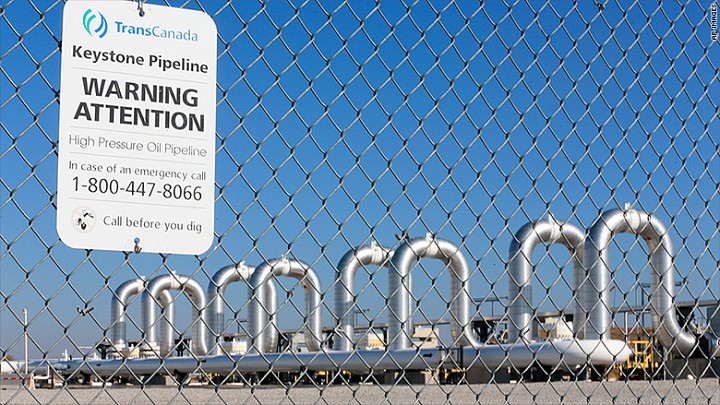 TransCanada said it has not "observed significant impacts to the...
More