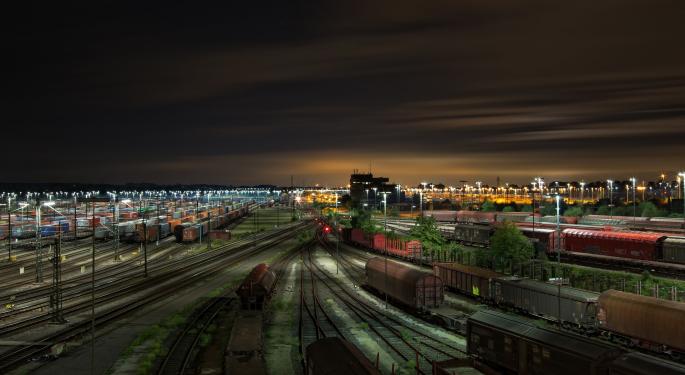 Following the announcement by Ford Motor Company F that it had cancelled its planned investment in an automotive plant in Mexico, Loop Capital's Rick Paterson expressed concern regarding Kansas City Southern KSU.
Paterson maintains a Buy rating on Kansas City Southern, with a price target of $98.
Nothing Exists Inside A Vacuum
"KSU investors had a rough start to the year with Ford's announcement that it has cancelled its planned $1.6 billion investment in an automotive plant in Mexico, which was scheduled to open in 2018, and will instead manufacture the vehicles in the U.S., creating 700 new U.S. auto jobs," the analyst elaborated.
While job creation in the United States is good news, Kansas City Southern is likely to have to bear some of the damage, given that it was among the primary transportation beneficiaries for Ford Motor's Mexico plant.
Big Hit
Although in terms of plant openings, five had been planned between 2017 and 2021 and now there would only be four. However, the impact is likely to be disproportionate, given that Ford Motor's plant was expected to have the highest annual production capacity.
"If we assume for a second the expected capacity figures at these plants are correct then the Ford plant represents 36 percent of the incremental growth from new plant openings. There's no sugar coating this one: this is a big hit to the KSU auto growth story," Paterson explained.
| Date | Firm | Action | From | To |
| --- | --- | --- | --- | --- |
| Dec 2016 | Stifel Nicolaus | Upgrades | Hold | Buy |
| Dec 2016 | Aegis Capital | Upgrades | Hold | Buy |
| Nov 2016 | Bank of America | Downgrades | Buy | Neutral |
© 2017 Benzinga.com. Benzinga does not provide investment advice. All rights reserved.