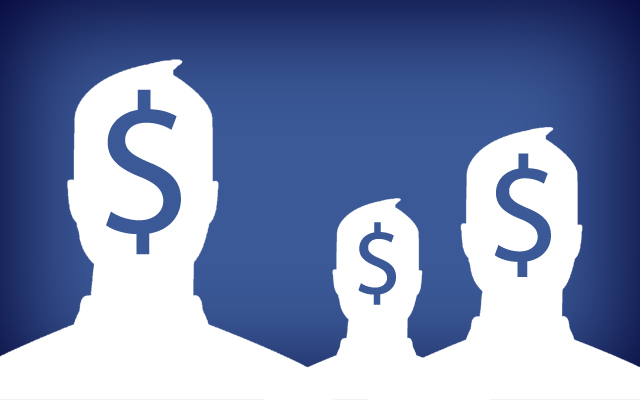 U.S. stock-index futures were little changed, after equities rallied to a one-month high, as Facebook Inc. tumbled and as investors awaited the Federal Reserve's monetary-policy decision.
Facebook lost 7.1 percent in early New York trading after predicting the slowest revenue growth since the first quarter of 2013. Twitter Inc. fell 2.1 percent. Gilead Sciences Inc. slid 3 percent after third-quarter profit missed estimates.
Futures on the Standard & Poor's 500 Index (SPX) expiring in December slipped less than 0.1 percent to 1,979.1 at 6:07 a.m. in New York. The equity gauge rose 1.2 percent yesterday as investors weighed earnings and economic data for clues on the outlook for Fed policy. Dow Jones Industrial Average contracts added 6 points, less than 0.1 percent, to 16,942 today.
"The Fed is slowly mulling an interest-rate increase and that has introduced volatility back into markets," Gunther Westen, who helps oversee about $33 billion as head of asset allocation and fund management at Meriten Investment Management GmbH in Dusseldorf, Germany, said by telephone. "That said, I'm still pretty constructive. You're getting stimulus via energy prices, which have fallen, and via interest rates, which are still low."
The Chicago Board Options Exchange Volatility Index, a measure of expected price swings in S&P 500 stocks also known a the fear gauge, has fallen for the past four days after reaching a two-year high on Oct. 15.
Bond Purchases
Fed officials are ending a two-day policy meeting today. Chair Janet Yellen and her colleagues are expected to announce an end to the bond purchases that boosted the central bank's balance sheet to a record and helped drive an equity rally. The Fed Open Market Committee will release a statement at 2 p.m. in Washington.
Minutes from the last meeting, when the Fed pledged to keep interest rates low for a considerable time, revealed officials' concern that U.S. growth may be at risk from a global slowdown.
"The recent selloff was more about sentiment than fundamentals," Westen said. "If you look at the downturns in 2010, 2011 and 2012, they were all accompanied by a very significant revision in growth expectations. This time, that's not necessarily the case. It's more about crowded positions and a little bit of overconfidence."
Earnings Scorecard
About 80 percent of the S&P 500 companies that have reported results so far have beaten earnings estimates, while 62 percent have surpassed revenue projections, according to data compiled by Bloomberg. Profit for S&P 500 companies rose 6.3 percent in the third quarter and sales increased 4.1 percent, analysts predicted.
Facebook (FB) dropped 7.1 percent to $75. The owner of the largest social-media website projected fourth-quarter sales that missed the highest of analyst estimates. Facebook also said spending would increase 50 percent to 70 percent next year as the company hires more and invests in newer products.
Twitter fell 2.1 percent to $42.85.
Gilead Sciences declined 3 percent to $110. Third-quarter earnings, excluding one-time items, of $1.84 a share missed the average analyst estimate by 9 cents. The company paid a fee required by Obamacare health plan and reported lower-than-projected revenue for its top-selling hepatitis C drug, Sovaldi.
Source: http://www.bloomberg.com/