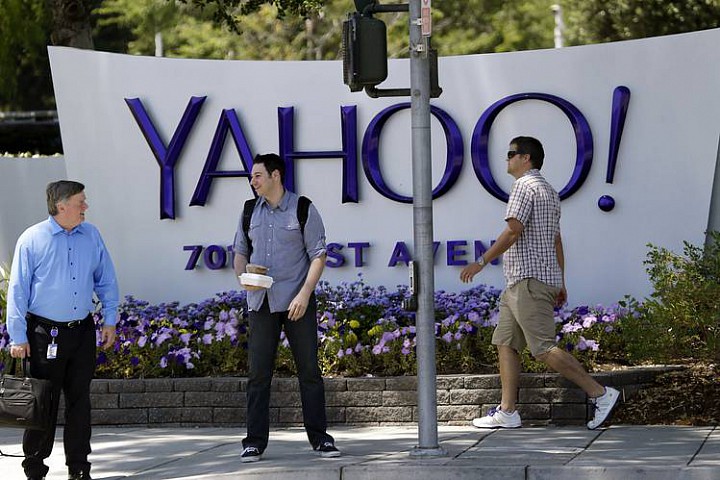 Verizon, long considered the most likely buyer since Yahoo put its core internet business up for sale, could reach a deal to buy the company in the coming days, according to a person familiar with the matter.
Other bidders that have been vying for Yahoo could re-emerge, and an agreement with Verizon isn't guaranteed, the person cautioned. Specifics about the possible deal, including the price tag, weren't immediately available.
Shares of Yahoo rose 35 cents to $39.20 in morning trading Friday in New York, while shares of Verizon gained 1.3% to $56.07.
"In order to maintain the integrity of the process, we won't be commenting until an agreement is finalized," a Yahoo spokeswoman said. A Verizon representative couldn't immediately reached for comment.
Verizon, with a market cap of roughly $225 billion and about $4.5 billion in cash on its balance sheet, has the means to purchase Yahoo's declining Web assets and a logical blueprint for folding them into its fledgling digital media business, which includes the AOL properties it acquired last year for $4.4 billion.
In an earlier round of bidding, Verizon offered about $3 billion for Yahoo's core internet business and indicated it wasn't interested in acquiring certain assets, such as patents and real estate, according to a person familiar with the matter.
Verizon hopes video services and online advertising will be its next growth engine. It plans to combine customer data from smartphones with advertising inventory on AOL—and...
More