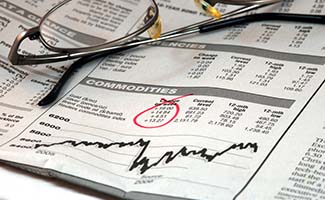 Clovis Oncology, Inc.'s
shares shot up 27.2% on news that the FDA has granted priority review status to the company's regulatory application for its experimental cancer drug, rucaparib.
Clovis is looking to get rucaparib approved for the treatment of advanced ovarian cancer in patients with deleterious BRCA-mutated tumors including both germline and somatic BRCA mutations (as detected by an FDA-approved test), and who have been treated with two or more chemotherapies. Rucaparib has Breakthrough Therapy Designation for this indication and the company, which finished submitting the NDA in late June, had sought accelerated approval. The EU regulatory application for the candidate for a comparable ovarian cancer indication will be submitted in the fourth quarter of 2016.
Foundation Medicine, Clovis' companion diagnostic partner, also submitted its regulatory application for its FoundationFocus CDxBRCA to the FDA in Jun 2016. The test has been designed for the identification of tumor BRCA mutations, including...
More