Copper: new bounce on annual support.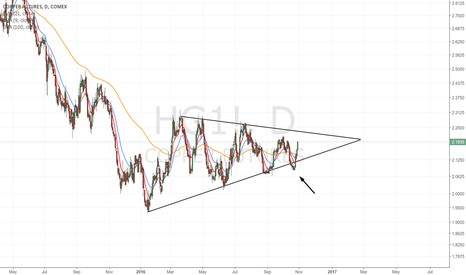 New bounce on annual support.

Copper             bounced back again to the important annual dynamic support.

This raw material is returned back into the price squeeze.

It is priced in dollars, will definitely important to see his reaction to the Fed meeting on November 2 and the US presidential election.

These two events could lead to breakout of the triangular figure, finally providing a directionality to this material.