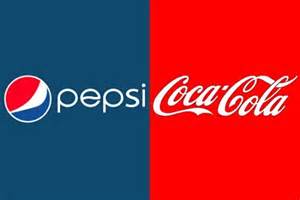 In the constant battle for soda supremacy, two companies have fought a decades-old war. Coca-Cola (KO) and PepsiCo (PEP) hold the top two positions in the industry, and that's not likely to change any time soon. They are both two of the biggest and most profitable companies on the planet.
But recently, the two companies are starting to diverge. Sales of soda are flat-lining in developed markets like the United States, as health-conscious consumers are taking a much harsher view of what they are putting into their bodies. Sugary, high-calorie beverages are losing favor. The answer to this used to be diet sodas, but even these are being scrutinized for their chemical ingredients.
The end result from this is that soda is not growing much at all. While this affects both Coca-Cola and Pepsi, it's Coca-Cola that is getting hurt the most. That's because Pepsi has slowly built up a huge food and snacks business, which is helping offset the stagnating soda industry. In fact, Pepsi now gets about 50% of its total sales from its foods business, which includes the Frito-Lay and Quaker brands.
The difference is clear. Global case volumes of Coca-Cola's sparkling beverages grew by just 1% for the fourth quarter and the full year, and the core Coca-Cola brand was flat for the year. By comparison, Pepsi's food business is doing very well, particularly in the emerging markets. Its Latin America foods division grew organic revenue by 10% last year, along with 9% growth in operating profits.