Redstones ask companies to study reuniting after decade apart
Family holds controlling stake in both media companies
CBS Corp. Chief Executive Officer Leslie Moonves laid low all summer, watching as the family that controls his company fought with the leadership of their other media giant, Viacom Inc.
Moonves can shun the spotlight no more. The Redstones prevailed, ousting management at faltering Viacom last month, and are now pushing the companies to recombine. Shari Redstone, who has assumed her father Sumner's leadership of the family business, told Viacom and CBS she would like Moonves to run the show, according to people familiar with the matter who asked not to be identified discussing private conversations.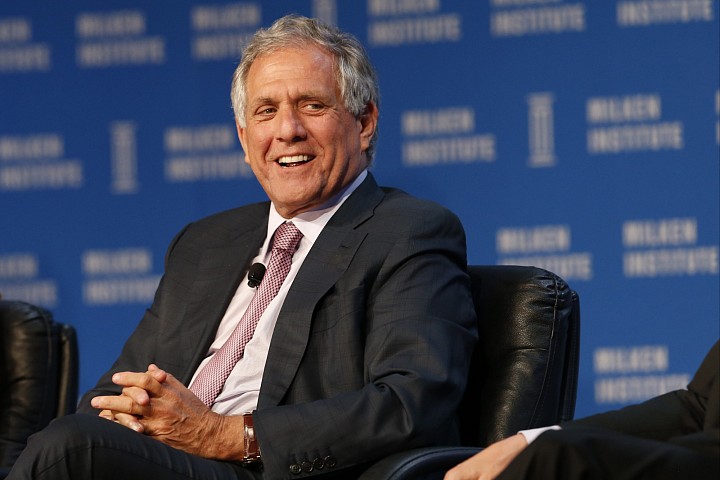 Turning around Viacom's once-great properties, like MTV and Comedy Central, is an opportunity for Moonves, 66, to burnish his legacy as the best programming executive in TV. Reunited with Viacom, CBS would rival Time Warner Inc. and 21st Century Fox Inc. in size and scope, spanning broadcasting, cable TV and motion pictures.
Viacom's cable channels, with more than $10 billion in annual revenue, have lost their hold on young viewers to YouTube, Snapchat, Netflix and other online competitors. Trying to win some of them back, or taking the networks in new directions, would be the kind of challenge Moonves craves. CBS has been the most-watched network in the U.S. for much of his tenure, and Showtime, once an also-ran to HBO, has become a powerful competitor in premium cable.
"Our guys could handle a lot more," Moonves said at an investor conference this month, where he mostly deflected questions about the possibility of rejoining with Viacom. "They are very ambitious. They're very aggressive. They're all doing their jobs...
More