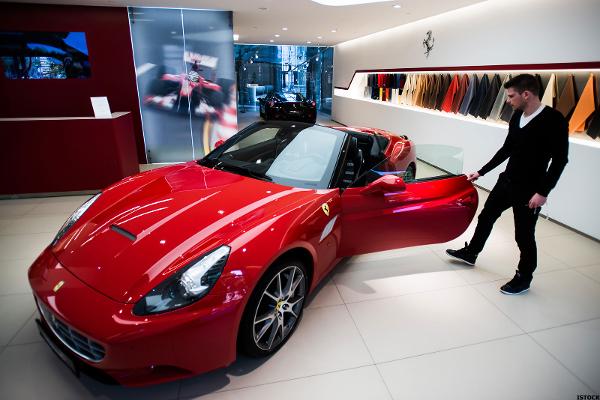 NEW YORK (TheStreet) -- The much-awaited prospectus for Ferrari's initial public offering, likely to take place soon, initially values the new company about $10 billion.But investors have much to analyze and consider before taking the plunge. Common shares, according to the document released Friday, initially each will be priced between $48 to $52.

Still, anticipation for Ferrari stock is high, given the Italian carmaker's celebrated status, with the offering likely to be oversubscribed. One reason for the value of the Ferrari is the limitation of 7,000 vehicles manufactured annually, mostly by hand.
Fiat Chrysler Automobiles (FCAU) controls the Italian automaker.
Sergio Marchionne, FCA's chairman and CEO, believes Ferrari can be expanded profitably to sales of 10,000 vehicles annually. Additionally, the company builds engines for Maserati, an FCA brand. Marchionne has argued the new company more appropriately deserves to be regarded by investors as a maker of luxury goods rather than as an automaker.
STOCKS TO BUY:...
More