After the FOMC statement and press conference, the USD gained across the board. Gold and Silver fell. Both are now approaching key support levels.

Gold was consolidating ahead of the FOMC meeting. The 4H chart shows that the downtrend was intact, and gold fell below the consolidation pattern and made a new low after the FOMC risk.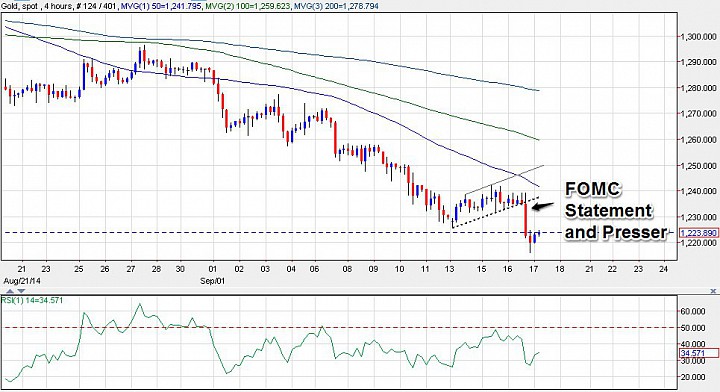 (Gold 4H Chart 9/18)

After this bearish reaction, gold gets a step closer to a key support level just above 1180. In the weekly chart, we can see that there is a triangle pattern that has been developing for over a year with support just above 1180.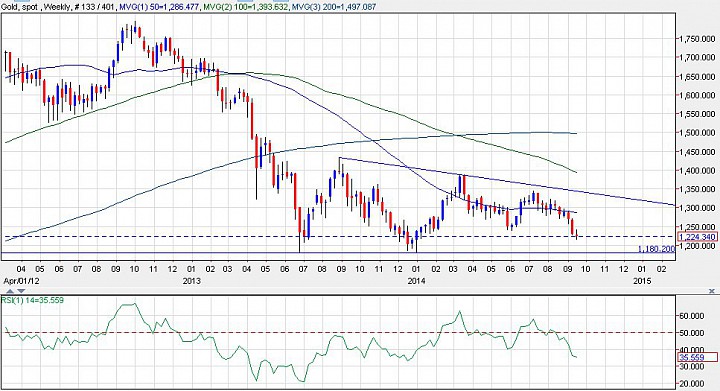 (Gold Weekly Chart)
Silver was also in a flag pattern ahead of the FOMC event risk. Afterwards, the 4H chart shows a bearish market that is intact, and price broke below the flag pattern, but found support at last week's low.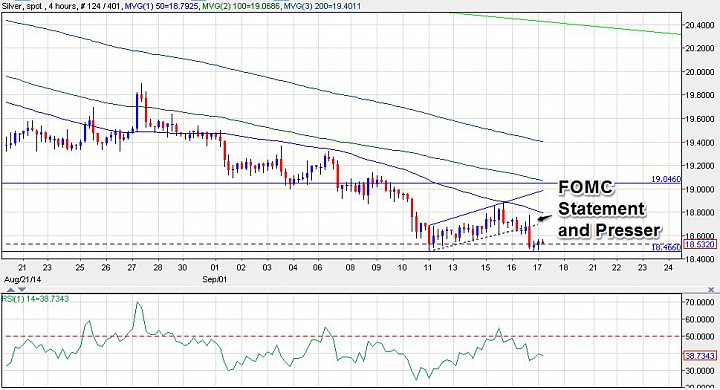 (Silver 4H Chart 9/18)
This is very much like the case in gold, expect silver does not have much room before it hits the triangle support seen in the weekly chart. It is already at the triangles support area, which stretches to the 18.20 low made in 2013.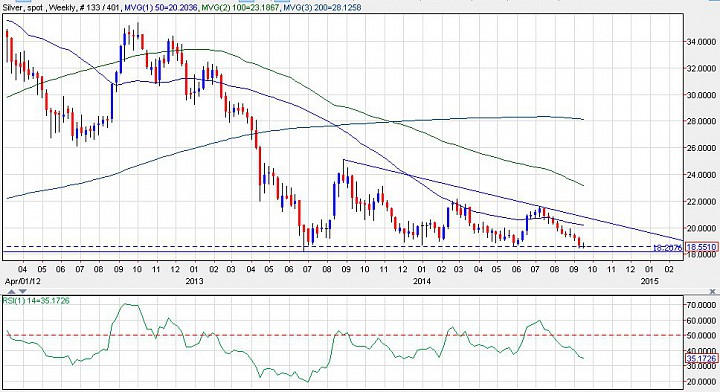 (Silver Weekly Chart 9/18)