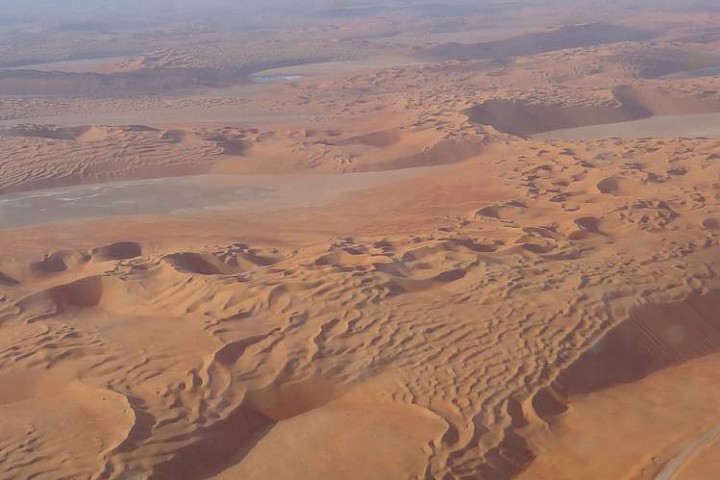 Some deals only happen once in a blue moon. Others only come around once in a generation.
But the one Wall Street bankers are eyeing in the deserts of Saudi Arabia is going to need a new set of superlatives.
That would be the planned initial public offering of state-owned oil giant Saudi Aramco, by virtually any measure one of the largest enterprises on earth. The kingdom has said that Saudi Arabian Oil Co., as it is formally known, could be worth $2 trillion to $3 trillion—roughly equal at its midpoint to the total market value of every other publicly traded oil and gas company in the world, according to S&P Global Market Intelligence.
The prospect of a deal that could generate $1 billion in fees has senior bankers at the world's largest financial institutions scrambling to Aramco's headquarters in the coastal city of Dhahran. Some have spent hours waiting to sit down with Chief Executive Amin Nasser or Chairman Khalid al-Falih, only to be told they'd be meeting more junior Aramco officials instead, according to people familiar with the process.
One who did win a recent meeting with Mr. Nasser in one of the company's off-white, stucco buildings said the CEO spent the hour extolling the promise of Saudi Arabia's economic transformation. Mr. Nasser made it clear that to win a role on the IPO, banks should consider financing big infrastructure projects aimed at moving the economy beyond its dependence on oil, this person said.
Before leaving the compound, which is patrolled by police officers carrying M-16s, the banker said he was photographed extensively by Aramco's public-relations team.
Saudi Aramco declined to comment for this article.
The payoff for enduring such scrutiny is expected to be rich. The kingdom has indicated it could float as much as 5% of Aramco, which would mean proceeds of as much as $150 billion, and list it on multiple international exchanges. At that level, the IPO would blow past Alibaba Group Holding Ltd. BABA -0.84 % 's $25 billion...
More