Yesterday, a couple of healthcare companies continued to show strength during the session and made an impressive gain. For example, Australia based Genetic Technologies ($GENE) more than doubled its stock price on the news that the company signed a licensing agreement with The University of Melbourne to develop colorectal cancer risk assessment test. While it's a good news for the company, its stock price is definitely overbought at the moment.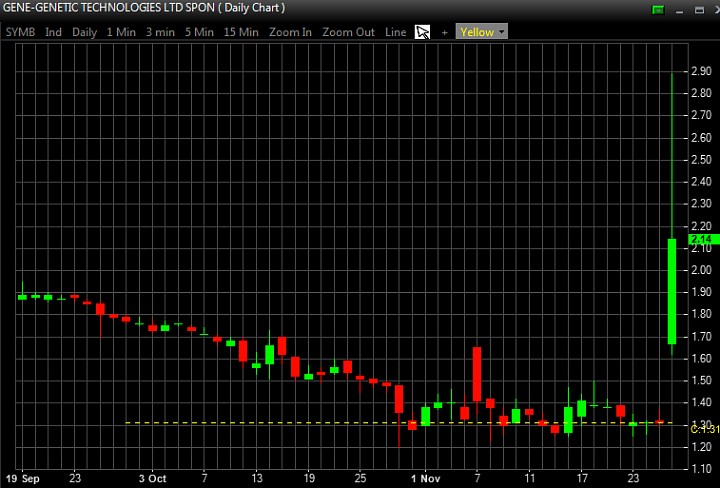 St the same time, PhotoMedex ($PHMD) showed a sign of weakness yesterday and expected to decrease in value during today's trading session, if no news will follow.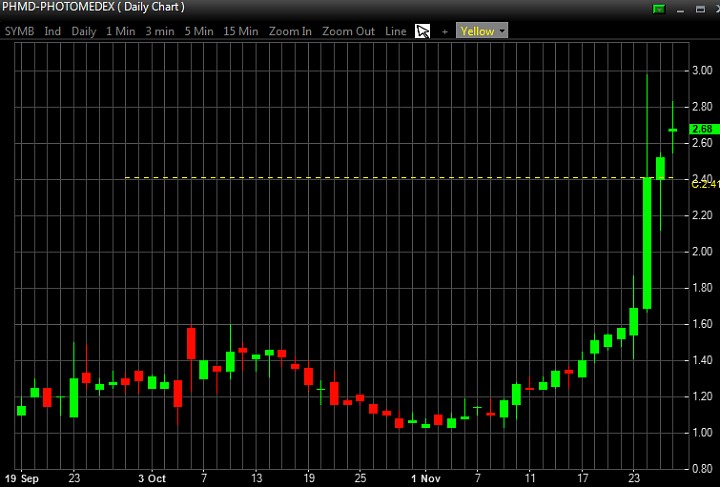 Oil is also In-play today with the OPEC meeting in session and the release of the US stockpile reserves later today. It would be interesting to find out how the market will react after those events, so $SPY is on the watch list today along with the Oil ETF $USO.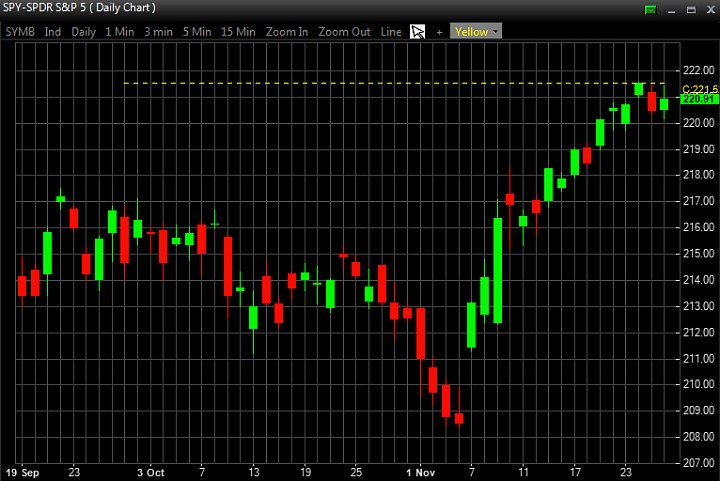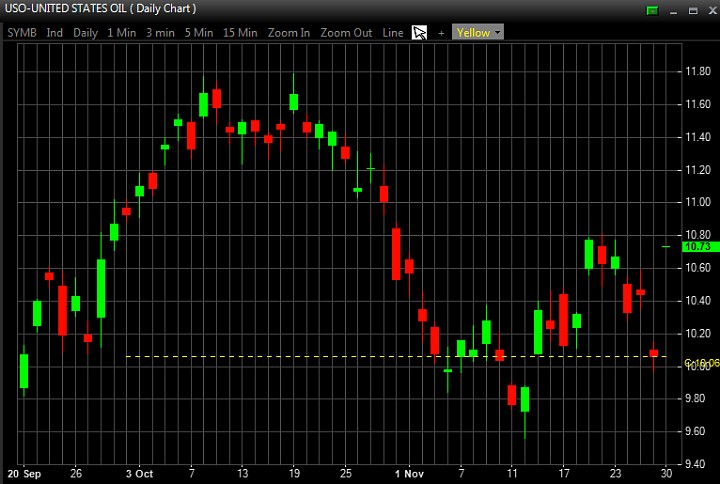 That would be it for today. Don't forget to subscribe to our group if you liked this preview and we'll see you tomorrow.